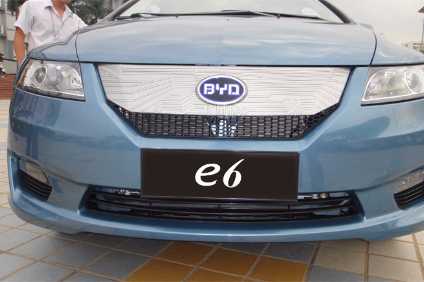 China is the world's largest market for electric vehicles, with a total of 409,000 units sold in the country last year – up by 65% on the previous year, according to data released by China Association of Automobile Manufacturers (CAAM). That total includes commercial vehicles, too (around 152,000 CVs of all types, including buses; around 257,000 cars).
A further 98,000 plug-in hybrids were also sold in the country last year, just over 17% more than in the previous year, bringing total sales of so-called "new-energy" vehicles to 507,000 units –for a 53% year-on-year rise. This segment covers other zero-emission vehicles, including hydrogen-powered models, but sales of these are negligible.
The Chinese government has been the driving force behind such strong growth, by offering electric vehicle manufacturers subsidiesof up to 50-60% of the retail price of a car, while buyers have been exempt from paying sales taxes on locally-made models.
Local governments have offered additional incentives, including registration fee exemptions and improved city access, while recharging networks have been rolled out across the country.
While these policies are aimed mainly at helping to reduce emissions in China's main cities, which are among the most polluted in the world, China also wants to become the world leader in this segment both in terms of production volumes and as a technology leader.
The government hopes that a major shift in global vehicle demand in favour of electric vehicles in the coming years will provide opportunities for local brands, such as BYD, BAIC, SAIC and JAC, to climb up the value chain and establish themselves as global leaders in this segment.
Generous manufacturer incentives have attracted a large number of companies to the segment, including many start-ups and small-scale/low-tech manufacturers- often supplying small volumes of public-sector fleet vehicles. There central government is less keen on promoting such companies.
There were as many as 200 manufacturers of new-energy vehicles of all sizes and shapes last year, many of which focused on local/regional markets. A small number of these were even penalised for defrauding the subsidy programme by exaggerating the number of electric vehicle sales.
The government wants to discourage these small-scale operators by cutting off access to incentives and even withdrawing licences, in the hope of improving standards and lifting the overall image of the country's electric vehicle industry. Ultimately, it wants up to a dozen manufacturing groups to develop significant economies of scale in this segment.
Battery-powered passenger vehicle sales last year amounted to 257,000 units last year, up by 75% on the previous year, according to the association, while sales of commercial vehicle models amounted to 152,000 units – up 50% year-on-year.
Government attempts at a sector shake-out have created some uncertainty in the sector, resulting in a slowdown in sales growth so far this year. Sales of battery powered vehicles increased by 21% in the first five months of 2017 to 111,800 units, thanks mainly to a sharp jump in May.
Sales of plug-in hybrids, however, declined by 32% to 23,000 units in this period, resulting in just 2% growth to 134,800 units for the overall new-energy vehicle segment year-to-date.
The Chinese government has high ambitions for this segment and this year's growth slowdown should only be seen as a bump in a long and ultimately very rewarding road. It is targeting two million annual sales of new-energy vehicles by 2020 and three million by 2025.
Other major markets in the region, including India, South Korea and Thailand, are also beginning to move in the same direction – providing additional opportunities for Chinese manufacturers. Already, companies such as BYD are exporting significant numbers of electric buses to markets in the West.
For this year, China has set a somewhat ambitious target of 800,000 new-energy vehicle sales – a 58% rise compared with 2016.
The government said it will gradually reduce subsidies and incentives for electric vehicles over next several years, starting this year. It hopes that rising volumes will help bring down the cost of traction batteries, the single most expensive component of these vehicles.
Earlier this year the government launched a new initiative aimed at significantly expanding production capacity of EV traction batteries in the country, with specific volume targets.
The Chinese government is in a strong position to drive the electric vehicle sector forward, whether through promoting market demand or as a last resort through mandatory production quotas. Either way, China no doubt will likely play a central role in the global electric vehicle industry.