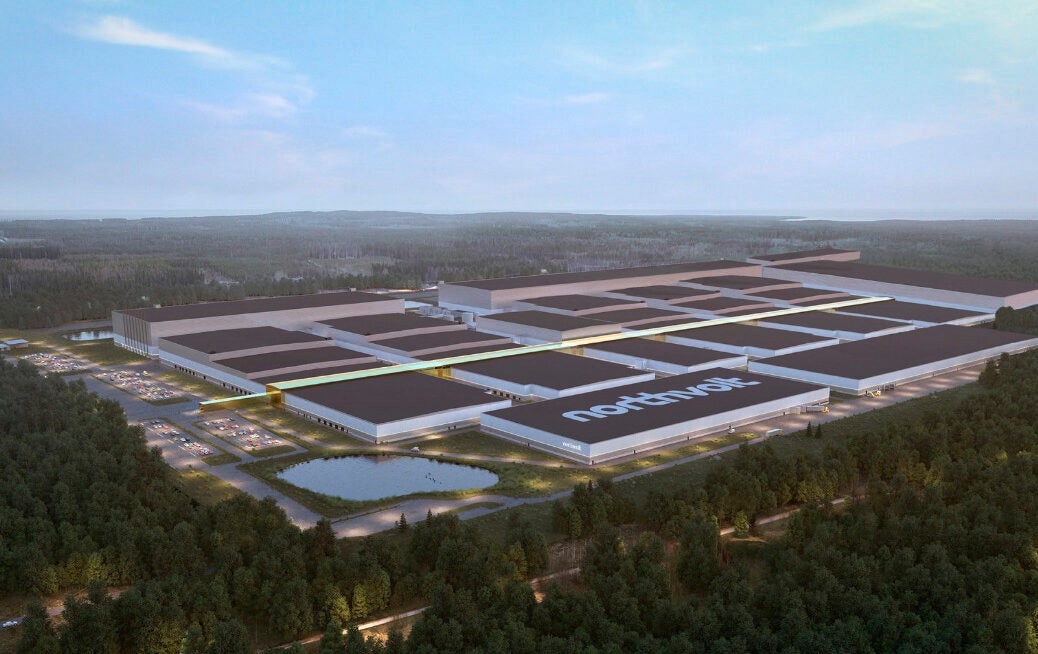 Swedish lithium-ion (Li-ion) battery cell manufacturer Northvolt has announced an expansion to its existing business strategy in Europe. The company is gearing up to become one of the main manufacturers of battery cells in the continent and already has two large-scale production projects in the pipeline.
Last week, Northvolt announced that it had secured a $2.75 billion investment round. The round included cash from investment funds 4 to 1 Investments and OMERS, along with money provided by existing investors Goldman Sachs and Volkswagen. The German auto giant, in particular, is understood to have provided a further $620 million in this investment round, which stands on top of the roughly $1.1 billion it has already invested in the battery company.
The money will be used to expand Northvolt's planned capacity at its primary battery production facility in Skelleftea, Sweden. This factory was expected to begin producing cells later in 2021 with a plan to eventually ramp up production to around 40GWh per year. However, following the new investment, capacity at the plant is now expected to reach as high as 60GWh – enough for around one million battery electric vehicles (BEVs) assuming they use an average 60kWh battery pack. Volkswagen claims that up to 40GWh of this capacity is intended for its own models, with the remainder going to other European automakers such as Volvo.
Northvolt's expanded Swedish factory is one of two confirmed gigafactories that will supply Volkswagen with cells for its upcoming BEV models. The second facility is due to start production in 2025 and will be based in Salzgitter, Germany. Initially, this was going to be a 50-50 joint venture between the two but Volkswagen opted to buy out Northvolt's ownership of the facility before it begins operations. Early plans would have seen this facility expand to 16GWh per year of capacity but, with VW's BEV plans in ascendence, this has now been pushed to a planned 40GWh of capacity – enough for around 660,000 vehicles per year assuming each uses an average 60kWh battery pack.
Volkswagen has confirmed that it expects to commission a total of six gigafactories in Europe by 2030 to support its battery electric vehicle production ambitions. While the two announced so far have been planned in cooperation with Northvolt, Volkswagen has already established supply relationships with SK Innovation and LG Energy Solution – both of which have announced ambitions of moving into the European market – so it's possible that the remaining four facilities could come in cooperation with one of those companies.
Northvolt has now secured a total of $6.5 billion of investment and has increased its planned total battery capacity to 150GWh by 2030. Considering 100GWh is accounted for across the two announced factories, that still leaves another 50GWh of planned production so far unaccounted for, suggesting Northvolt is likely to announce at least one more large-scale European battery factory before that date. The company has secured $27 billion of confirmed battery orders at this point, with slightly more than half ($14 billion) coming from the Volkswagen Group.
In the below table, we provide a breakdown of major lithium-ion factory projects in Europe tracked by GlobalData's project database, including completed and proposed facilities.
| Brands | Domestic | Overseas | Global |
| --- | --- | --- | --- |
| Hyundai | 49,224 | 285,570 | 334,794 |
| Kia | 41,404 | 198,483 | 239,887 |
| GM Korea | 3,590 | 14,618 | 18,208 |
| Renault Korea | 3,950 | 7,672 | 11,622 |
| Ssangyong | 6,923 | 3,722 | 10,645 |
| Total | 105,091 | 510,065 | 615,156 |
| Sources: industry data | | | |