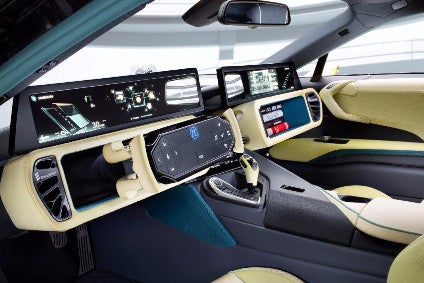 The second part of this month's briefing reviews just some of the supplier autonomous driving innovations that caught our eye in the consumer electronics show (CES) and Detroit auto show this month. While they may not be household names, the likes of Autoliv, Bosch, Continental, Delphi, Denso, Magna, Valeo, Visteon and ZF TRW will heavily influence how your autonomous car will perform. Here, the tech talk is on sensor fusion (critical for self-driving cars), connectivity and vehicle-to-everything. In the meantime, semi-autonomous technologies are becoming more affordable thereby paving the way for mass-vehicle market growth.
Autoliv
Autoliv used the CES to conduct real-life demonstrations of active safety applications, including its third generation Night Vision solution – a system which can spot traffic hazards and living beings in complete darkness or fog. The supplier also demonstrated how the Stereo Vision system and its 3D processing can be used to handle unknown objects as well as unexpected situations sometimes occurring in real life traffic situations.
Bosch
Bosch's booth at CES bristled with innovations and concepts. The German supplier also used the show to explain how active parking lot management makes it easier for drivers to find a parking space and helps parking garage operators improve capacity utilisation. Bosch sensors installed in the pavement detect whether a parking space is occupied. The sensors wirelessly relay this information to a server, where the data is incorporated into a real-time map. Drivers can then access this map over their smartphones or the internet, allowing them to pick out an available space and navigate to it.
The supplier's automated valet parking is a function that not only relieves drivers of having to search for a parking space, but also enables the vehicle to park itself. Drivers simply drop off their vehicle at the entrance to a parking garage. Using a smartphone app, they instruct the car to find itself a place to park. They instruct the car to return to the drop-off point in exactly the same way. But all this wizardry requires several things, including an intelligent parking garage infrastructure, on-board vehicle sensors, and connectivity for both. The car and parking garage communicate with each other: occupancy sensors identify where available parking spaces are located, so that the car knows where to go. Bosch adds that is developing all the necessary components for fully automated parking in-house.
Continental
Continental used CES to demonstrate how 'holistic connectivity' transforms evolutionary changes in vehicles to a new mobility experience. "Making the vehicle part of the internet requires rethinking the entire technology in and beyond the vehicle, from the human-machine interface (HMI) up to the drivetrain," said Continental board member and Interior Divisions head, Helmut Matschi. "At Continental, we call this holistic connectivity. With our dynamic eHorizon, infotainment functions and user interfaces, we are demonstrating at the CES how Continental innovations enable our future mobility."
Delphi
"We imagine a world with zero traffic accidents," said Jeff Owens, Delphi chief technology officer in a statement on the eve of CES. "To get there we will need a convergence of active safety, sensor fusion, connectivity platforms and advanced software." Delphi therefore used the CES to demonstrate its V2E (vehicle-to-everything) capabilities, including
Vehicle-to-vehicle: Delphi's car can see all the cars in the immediate vicinity and detect when an adjacent car abruptly decides to get into the same lane as the Delphi car.
Vehicle-to-pedestrian: Leveraging a special chip in a smart phone, the vehicle is alerted to pedestrians who are not paying attention to traffic as they use their phone.
Vehicle-to-traffic light: With Dedicated Short Range Communications (DSRC), Delphi's vehicle knows the status of traffic lights around Vegas and will anticipate yellow and red lights.
Blind Corners: Delphi's vehicle manages for situations when streets intersect at strange angles that prevent the driver from seeing opposing traffic.
Ride Sharing: The driver's friends and family can be notified of the driver's location so that a ride can be requested.
Delphi also used CES to demonstrate several of its latest advanced technologies including a touch-free cockpit and 3D instrument cluster. Delphi's touch-free cockpit uses hidden infrared cameras to track eye movement to detect what a driver is looking at and infers what action should be carried out by the infotainment system. The company's 3D cluster uses multi-layer graphics technology to create a high-end, enhanced driving experience.
Denso
Denso used its booth in Detroit to showcase safety, autonomous drive and environmental technologies with augmented reality displays. The supplier used an augmented reality platform to illustrate its vision for 'smart cities' of the future, and how its technology could be used to make life safer and easier. In Denso's vision of the 'Smart City', vehicles talk to each other and city infrastructure. Tomorrow's technologies can be used to time traffic lights, prevent accidents, or work with a phone app to book a parking space or secure transportation within city limits.
Magna
What features will the car of 2030 have? What will it look like? How will it perform? Magna put these interesting questions to North American students, inviting them to share their ideas with the supplier prior to CES for a chance to attend and enter an innovation competition for a cash prize. In Vegas, Magna's "Moving People" showcase included in-cabin imaging and head-up display technologies aimed at reducing distracted driving and improving driver safety. The supplier's solution uses a camera-based monitoring system which detects the driver's eye gaze and measures levels of drowsiness and distraction. The head-up display projects an unobstructed image from the rear camera, using eye gaze determination to identify when a driver looks up at the interior mirror to get a rearward view. Magna also brought along a semi-autonomous demo car in the shape of a Cadillac ATS for visitor's delectation.
Valeo
Valeo presented a raft of driver assistance systems at the CES, including its Cruise4U, its partially-automated vehicle, giving attendees the chance to experience hands-free driving in real traffic conditions on board its demonstrator. In a US first, Valeo also highlighted its new Sightstream camera system designed to replace conventional rearview mirrors. Valeo's Remote Clean4U also made its US premiere, with the system enabling users to remotely defrost and clean their windscreen via a smartphone application, thanks to two functions: Defrosting, which automatically clears a windshield in less than 90 seconds and Debugging, which washes away stuck insects.
Visteon
Visteon revealed at the CES that it is preparing to launch what it describes as an "industry-first," automotive grade cockpit domain controller with an unnamed European automaker on a global vehicle programme next year. Visteon displayed its iSmartCore-connected domain controller at the show.
The US supplier says with the average number of ECUs in high-end vehicles more than doubling during the past decade, it is "essential" to manage more efficiently the increasing cost and complexity of in-vehicle electronics.
SmartCore combines previously separate instrument clusters, head-up displays (HUD) and advanced driver assistance system (ADAS) domains on a one-chip, multi-domain controller that can be accessed through an integrated human machine interaction (HMI).
"SmartCore is a game-changing technology that offers significant advantages over traditionally separated and non-connected infotainment systems, instrument clusters and ADAS controllers," said Visteon president and CEO, Sachin Lawande. "Different operating systems can run side-by-side on one core and several levels of information – from safety-critical vehicle data to personal information from the Cloud – are combined into one system for the first time. This significantly improves efficiency and security, while reducing the cost of ownership in the cockpit."
Lawande later told just-auto at the Detroit auto show that product integration in electronic components is being driven by proliferating electronics applications in vehicles and associated rising costs.
ZF TRW
ZF used the CES as a platform to highlight its position in environmental sensing technology. Through its ZF TRW division, the company showed how its developments are helping to enable safety and automated driving features across the full range of vehicle segments.
The supplier's S-Cam4 mono-camera features a new form factor and is capable of supporting a wider field of view than the company's current production cameras, in order to address future market requirements such as Euro NCAP's AEB tests for crossing bicycles and other vulnerable road users.
Its TriCam features a telephoto lens for improved long distance sensing and a fish-eye lens for improved field of view at short range. The combination better supports automated driving functions such as Traffic Jam Assist and Highway Driving Assist.
Both are equipped with Mobileye's EyeQ4 chipset – offering six times the processing power of the current EyeQ3.
Over on Harman's booth, ZF TRW retractable steering wheel (for self-driving situations) was featured on the Rinspeed's Etos (or 'Σtos' as the Swiss brand prefers to call it) hybrid sports car. The Etos, based on BMW's i8 hybrid supercar, features a 'helipad' to land a drone on. While Rinspeed usually occupies space at the Geneva motor show, this year's showcase in Vegas further demonstrates that CES is no longer just a high-tech show but the new playground for the auto industry.
Head-up displays
A driver's reaction time is delayed when they take their eyes off the road, even if only briefly. In an emergency braking situation the result can be an increase in braking distance. A head-up display (HUD) system uses the optical combining characteristics of the HUD interlayer to provide a single focused virtual image appearing near the front of the vehicle. The HUD display enhances the overall driving experience by allowing drivers to keep their 'eyes on the road' while still viewing critical vehicle data, such as speedometer readings and GPS directions. It projects a visual image at a distance of about 2-metres in front of the driver.
Visteon used the CES to showcase several scalable HUD products targeting all segments with global market appeal, including its range of first-to-market combiner HUDs, which project a virtual image in front of the driver using a transparent screen mounted on top of the instrument panel.
"Combiner HUD brings head-up technology to mass-market vehicles through a compact, affordable solution with a high-quality display," the supplier said in a statement.
Visteon's range of combiner HUD solutions incorporate kinematics concepts adapting to size and movement of the screen, picture-generation units (PGUs), optical design and high image quality in a compact package. Addressing current and upcoming applications in the luxury vehicle segment, the advanced windshield HUD features large mirrors technology for a wide field of vision and a seamless human machine interaction (HMI) with contextual information and visuals.
Visteon's showcase included four levels of combiner HUD that expand head-up technology beyond the luxury segment to mass-market vehicles:
For emerging markets – delivers critical information to the driver cost efficiently, using no kinematics, through a compact field of view and limited colour definition.
For entry-level applications requiring an economical solution – adds kinematics and full-colour display in a compact package with good optical quality.
For small- to medium-sized vehicles – features increased optical quality and enhanced craftsmanship in a compact package.
For high-end and luxury vehicles – incorporates a larger display surface, increased brightness and superior execution, providing an attractive, affordable solution for this segment.
Visteon plans to launch its latest combiner HUDs with a number of automakers in Asia and Europe markets during the 2016 and 2017 model years.
The supplier also demonstrated an advanced windscreen HUD application on a C-segment vehicle at CES. This has an extra-large image with colour, contrast and brightness to enhance content and the user's experience. The wide-field image – about twice the size of a normal windscreen HUD – allows the driver to see information not usually displayed in HUD systems, such as menus for music, multimedia and simple maps.
Meanwhile, OmniVision Technologies and the Hong Kong Applied Science and Technology Research Institute (ASTRI) let it be known that they have developed a new HUD, which delivers bright information to drivers, even in daylight. Built on OmniVision's so-called OVP7200 and OVP921, the new HUD can produce 720p high definition (HD) images with reduced power consumption, improved contrast ratio and a wider operating temperate range.
Finally, when cars are on the road in highly automated mode, driver monitoring becomes significant. Hence focus of development is on camera-based facial recognition technology. When fully autonomous cars are available to us, maybe we can take a nap or just read a book. To help us feel more comfortable, seats are being re-designed. During a recent interview for just-auto / QUBE, Detlef Jürss, group vice president and general manager Seating Components, Johnson Controls Automotive Seating (to be renamed 'Adient' later this year), told us: "Autonomous driving will definitely be a reality. But not overnight – it will evolve gradually. We are already experiencing numerous driver assistance systems that support us and facilitate driving. In the Car of Tomorrow, assistance systems are increasingly taking responsibility – the space behind the wheel is transforming into a comfortably designed control and entertainment center. The role of the car cabin – maybe even without a steering wheel – will transform into a comfortably designed control and entertainment centre, a workplace and an area to rest. The seat of the future is an all-rounder: It will need to fulfill new demands towards communication, health, relaxation and comfort while at the same time being a major part of the car's safety system. Future seats will become an even more active safety system – much more than today. The seat will be an integral part of passenger protection, linked to all active safety systems of the vehicle. Additional seat functions such as the option to rotate the direction of the seat to allow direct communication with other passengers, or a seat in a reclined relaxation position, must provide maximum crash safety."