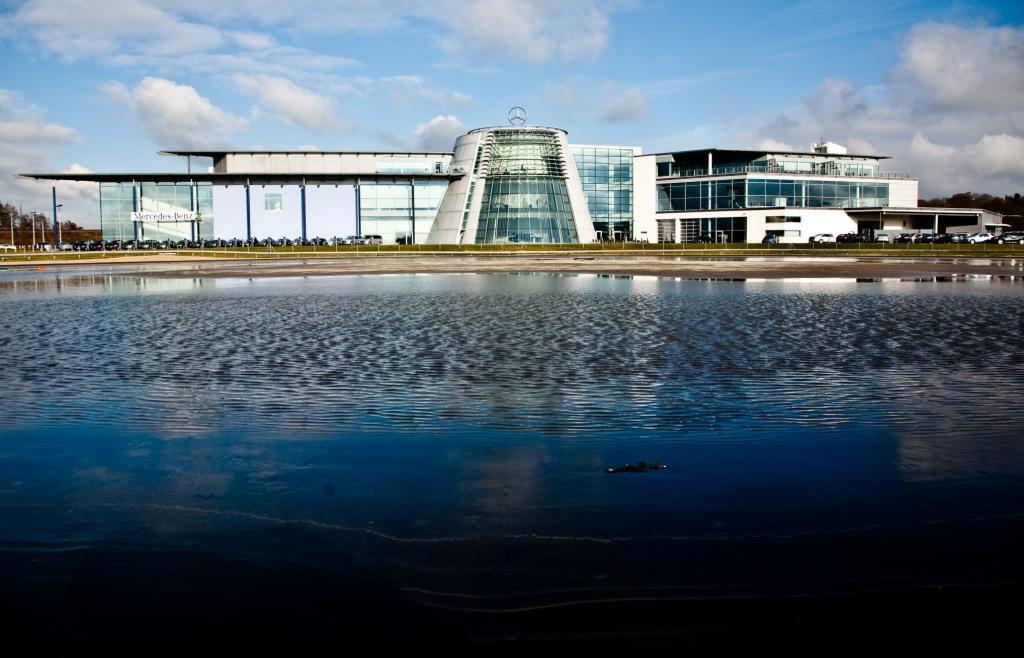 Leaders in industry reduce their dependence on fossil fuels by switching to renewable energy sources, either producing it themselves or purchasing it. Industrial approaches at the corporate level differ, according to the latest research from GlobalData.
Agrichemical giant Syngenta has stated that it will improve energy efficiency in its manufacturing processes, design and implement site-based energy-saving programs, and increase the share of renewables in its energy supply mix. Chemicals companies such as Tata Chemicals Europe and Borregaard are working on carbon capture and storage (CCS), while automotive and aerospace manufacturers are overhauling product lines in response to climate change, regulation, and consumer demand for less-polluting vehicles. Vehicle manufacturers that do not have plans to electrify their vehicles risk being left behind, and aerospace companies need to develop Sustainable Aircraft Fuels (SAF) and explore the possibility of hybrid hydrogen aircraft.
Green competition is particularly evident in the automotive sector. Volkswagen aims to become the leading maker of EVs, for which it will have to open new battery factories and set up charging infrastructure. According to Deutsche Bank, Volkswagen is quickly catching up with Tesla as the global leader in EVs and could surpass Tesla's EV sales as soon as 2022.
Automotive
Leading automakers are making aggressive commitments to EVs, driven partly by regulation (mainly fuel economy standards) and partly by perceived reputational advantage. More than 14 countries and over 20 cities worldwide have proposed banning the sale of passenger vehicles (primarily cars and buses) powered by fossil fuels. For instance, the UK government is bringing forward its ban on the sale of new petrol and diesel-engine cars and vans from 2040 to 2030. Similarly, California will prohibit the sale of new gasoline-powered vehicles by 2035. Japan has said it will stop the sale of new gasoline-powered cars by the mid-2030s.
In the race for reputational advantage, Mercedes has pledged to cut GHGs from operations in half by 2030 and reduce tailpipe emissions from the cars it sells by 42% per vehicle kilometer, also by 2030. Volvo has vowed to cut the lifecycle carbon footprint of its cars 40% by 2025 and then to cut GHGs by 60% and tailpipe emissions by 52% per vehicle kilometer by 2030. General Motors recently announced it would phase out fossil-powered vehicles from its showrooms globally by 2035 and become carbon-neutral by 2040. Ford is investing more than $11.5bn in electric vehicles through 2022. Meanwhile, Volkswagen is aiming to become the leading maker of EVs. According to Deutsche Bank, Volkswagen is quickly catching up with Tesla as the global leader and could surpass Tesla as soon as 2022.
Carmakers are also working to improve EV infrastructure. For example, GM is working alongside EVgo to triple the size of the largest public fast-charging network in the US by adding more than 2,700 new fast chargers, to be powered by renewable energy, over the next five years.
Carmakers are more divided about hydrogen fuel cells, in which energy stored as hydrogen is converted to electricity by the fuel cell. GM has said it is no longer interested in selling a hydrogen-powered car and will instead focus on battery-electric vehicles. On the other hand, Toyota has announced that it is intensifying its efforts to develop hydrogen-powered vehicles by partnering with five Chinese companies – including Dongfeng Motor Corp and Guangzhou Automobile Group – to develop fuel cells. The consensus is that hydrogen power is more suited to larger commercial vehicles that can handle large, heavy fuel cells more easily.
Companies are also focusing on reducing carbon emissions from their own operations. Volkswagen's Zwickau electric vehicle plant only uses electricity from renewable sources. It also has a highly efficient combined heat power (CHP) plant that, in the long term, will be operated with CO₂-neutral gas.
| Brands | Domestic | Overseas | Global |
| --- | --- | --- | --- |
| Hyundai | 56,910 | 298,130 | 355,040 |
| Kia | 40,009 | 209,137 | 249,146 |
| GM Korea | 4,012 | 20,410 | 24,422 |
| Renault Korea | 5,050 | 13,872 | 18,922 |
| Ssangyong | 7,675 | 3,587 | 11,262 |
| Total | 113,656 | 545,136 | 658,792 |
Climate scientists overwhelmingly agree that the global economy must reach net-zero greenhouse gas (GHG) emissions by 2050 to ward off the catastrophic effects of climate change.
GlobalData's research on climate change and its impact on business is one facet of a broader stream of research on sustainability and sustainable business practices.
GlobalData's report, Climate Change – Thematic Research, contains analysis of the forces driving climate change action, and introduces GlobalData's climate action feedback loop. This rewards and reinforces corporate climate action, prompting more of it.