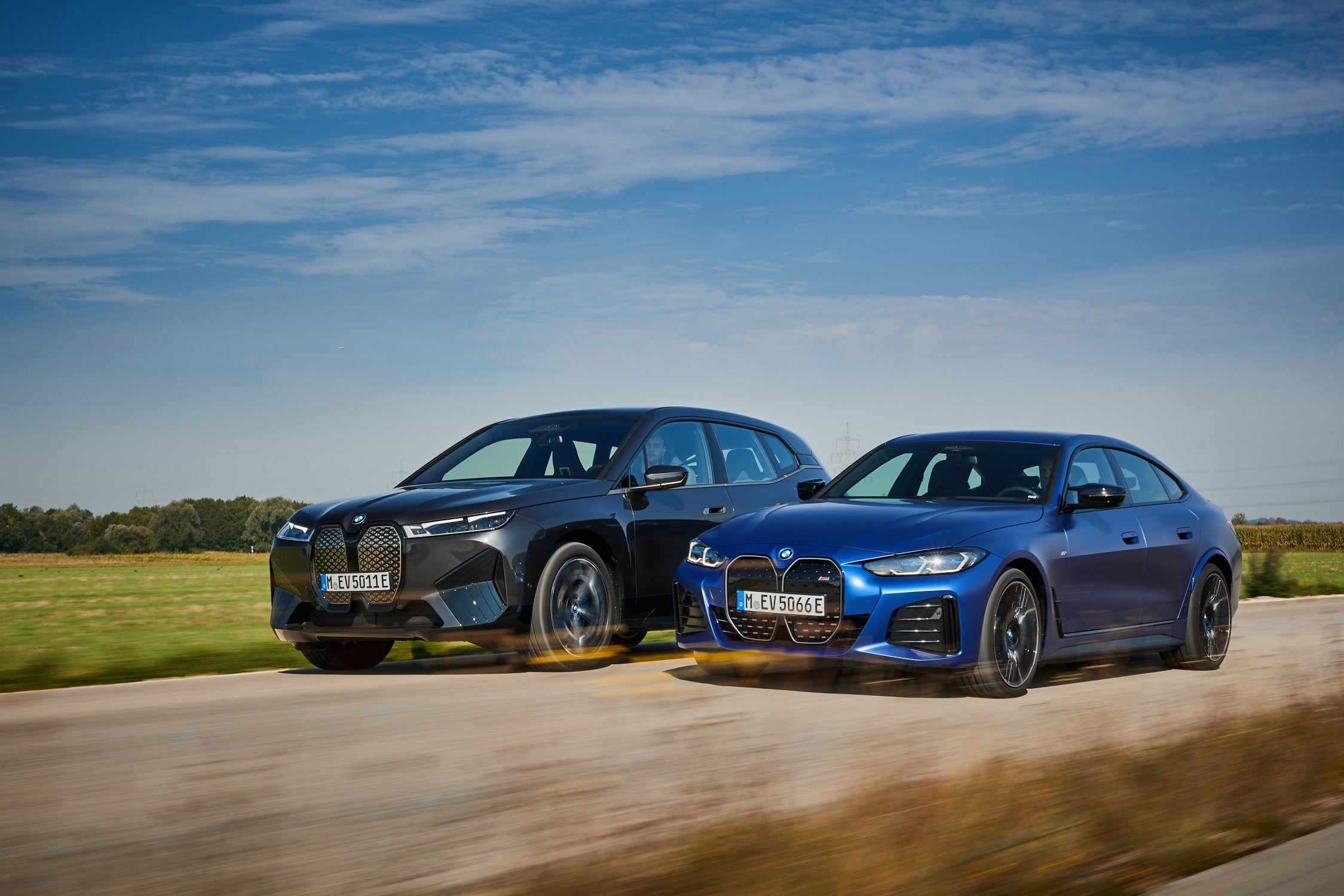 This article first appeared in GlobalData's Automotive Intelligence Center
Many automakers would have been hoping for a strong recovery in 2021 to make up for the unprecedented impact of the COVID-19 pandemic one year earlier. However, ongoing disruption as new variants of the virus sprang up across the globe, along with an associated semiconductor shortage that caused electronic parts supply issues meant 2021's recovery was uneven and less impressive than many had hoped.
Across many market segments, sales were constrained by production capacity as automakers struggled to get enough components together to fulfil build targets for their various models. Not only was production of new vehicles disrupted by the semiconductor shortage, but automakers were also forced to prioritize some more profitable vehicle types such as crossovers and SUVs over others such as sedans and sports cars.
Premium manufacturers, in particular, were more exposed to risk from the semiconductor shortage thanks to the extensive electronic, infotainment and ADAS systems that feature in their lineups – all of which require semiconductor products to operate. In this briefing, we'll look at the 2021 year-end sales figures supplied by global premium automakers.
On the global stage, BMW led the sales charts in the premium segment with more than two-and-a-half million vehicles sold, equating to an 8.4% increase compared with 2020. This figure also includes more than 300,000 units of MINI-branded vehicles, which compete in the compact premium category. Elsewhere, Volvo Cars also enjoyed a strong recovery in 2021 with its global sales of 698,693 vehicles representing an increase of 5.6% on the previous year.
BMW's key German rivals were not as successful in driving sales growth in 2021. Audi's 2021 global sales of 1.68 million units is a 0.7% drop on its performance in 2020. Meanwhile, Mercedes parent Daimler saw its car sales sink by 5% in 2021 to slightly less than 2.1 million units. The UK's premium automaker Jaguar-Land Rover saw a sales drop in 2021 but this was limited to 1.2%, a far smaller drop than the 13.6% sales fall it experienced the year before.
Looking to the USA, we can also draw from local market data supplied by some US and Japanese premium brands. Here, BMW and MINI continue to reign supreme, posting both the highest unit sales of any premium brand and the greatest sales growth compared to 2020, with its sales of 366,574 representing a near-20% recovery on 2020's figure. Second place was closely fought between Lexus and Daimler with the Japanese automaker just nudging ahead with 304,476 sales. Lexus' sales figure represents a strong 10.7% recovery for the brand in the US but, interestingly, fellow Japanese premium marque Acura actually grew faster. Honda's premium brand earned 157,408 sales in 2021 – a 14.9% increase on the previous year.
However, 2021 was a disappointing year for the US's home-grown premium brands, with both GM's Cadillac and Ford's Lincoln marques seeing sales declines while the rest of the market appeared to recover. Sales of 118,310 represent an 8.6% drop on 2020's sales for Cadillac, with the full-size Escalade SUV doing much of the heavy lifting to keep the brand afloat thanks to a 65% sales growth to more than 40,000 units. Lincoln's 17.5% sales decline in 2021 was almost entirely driven by its car sales, which dropped by 82.3% to just more than 3,100 units – its SUV range, on the other hand, saw a comparatively modest drop of 4.4% to 83,788 units.
In Europe, a similar pattern was observed as on the world stage – BMW and Volvo were able to secure sales increases while Audi and Daimler saw declines. Of the three key regions covered in this briefing, Europe saw the least impressive recovery trends for premium automakers. BMW's 3.9% increase in unit sales to 948,087 is smaller than the gains it enjoyed in the US and China, suggesting the European premium market is more sluggish overall than the US or China.
Daimler's European performance in 2021 was particularly poor, with its 696,136 sales representing a steep 11.2% drop compared with 2020. The company pinned the decline on shortages of semiconductor products although, considering this situation is the same for all automakers, Daimler's response has clearly been less effective than its rivals. The company did sound a more positive tone, however, when commenting on the success of certain top-end models including the new S-Class, G-Class premium off-roader and brand-new EQS battery-electric sedan – all of which saw strong growth in 2021.
The performance of premium brands in China, again, mirrors their successes on the global stage. Once again, BMW and Volvo saw sales growth, with the former positing an 8.9% increase in unit sales and taking the top spot for international premium brands operating in the country. Volvo saw a 3% increase in sales to 171,676 units but this is still noticeably smaller on a volume basis than its premium rivals, all of which managed to sell more than 700,000 units in China in 2021.
Again, Audi and Daimler struggled more than their close rivals, with sales falling by 3.6% and 2% respectively. This demonstrates that, while Daimler has seen larger sales drops in other markets than Audi, it has performed slightly better in China, with the VW-owned premium brand seeing some of its steepest falls in the Chinese market.