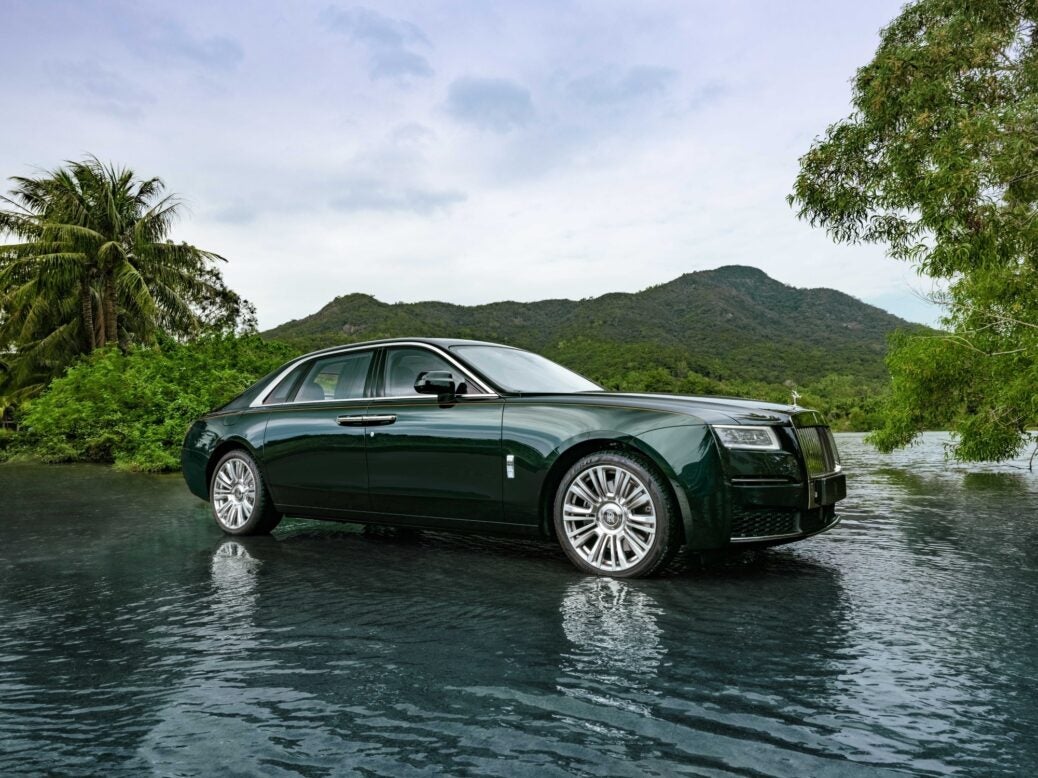 Is the electric era a major threat or a fantastic opportunity for Rolls-Royce? BMW AG will be determined to ensure that it's the latter and in many ways, the brand's models having to evolve into EVs could save the parent much money. Gone will be today's bespoke engines and architectures, along with the cost of engineering so many R-R components in Munich. Theoretically, there can soon be far more shared technology between the low-volume brand and BMWs.
Rolls-Royce is expected to add an Electric Cullinan in 2025. Given how heavy all battery packs are and the basic vehicle's enormous weight, BMW has a major engineering challenge on its hands to create a vehicle with decent range. However, the EV might not arrive until the second generation Cullinan, which should be 2028.
The first Rolls-Royce to be designed expressly as an electric model is believed to be under development. It would logically share much with a large electric sedan which BMW is also planning, the tentatively named i7 (see link to PLDB at the bottom of this report for further details). As with other Rolls-Royce models, the 'Silent Shadow' will be put together at the company's assembly facility in England, with a tentative start date of 2024 still to be confirmed. BMW Group's Flex architecture should be the basis of this model.
Is there another SUV on the way for the super-luxury marque? Expected to be between 4,800 and 5,000 mm long so therefore about half a metre shorter than the Cullinan, the body-in-white of this vehicle could in theory be manufactured at BMW's Spartanburg plant in South Carolina, the basic platform being shared with the BMW X5 and X7. As with other Rolls-Rolls models, final assembly would take place at the Goodwood factory in England.
The Ghost is Rolls' most recent new model, production having commenced in September 2020 and the platform being shared with the Phantom and Cullinan. There are both standard (RR21) and long wheelbase (RR22) sedans with RR21 (5,546 mm long and 1,978 mm wide) announced first but followed soon after by the 5,719 mm long Ghost Extended.
Standard features include electrically opening and closely doors, all-wheel drive, air suspension and four-wheel steering. The engine for both cars is the same 6,749 cc biturbo BMW V12 with stated outputs of 420 kW (571 PS) and 850 Nm (627 lb ft) as features in the Cullinan. WLTP (combined) CO2 emissions are from 347-359 g/km, top speed is limited to 155 mph (250 km/h) and zero to 62 mph takes a claimed 4.8 seconds.
The standard length model has the same 3,295 mm wheelbase as the Cullinan. Unladen (DIN) weight is 2,490 kg or 5,628 pounds (2,553 kg) US Curb Weight.
As the Ghost shares so much with the Cullinan, there will inevitably be a Black Badge version. That should have the same 441 kW (600 PS) and 900 Nm (664 lb ft) outputs as in the SUV. Similarly, the chrome-look detailing would be replaced by black trim, and gloss red brake callipers another change.
The Ghost's life cycle is expected to last until 2030, which means a facelift in 2025.
BMW might also adapt the Ghost for battery power but that wouldn't happen until at least 2024. As with other models, this one is already a very heavy and not especially aerodynamic car plus today's cell technology isn't ideal for any vehicle with these inherent hindrances, i.e. an electric Ghost would likely have a limited range.
The Wraith will be eight years old later this year but its Dawn convertible derivative has only been around since 2016. Nonetheless, the US importer recently said it would dropping both at the end of the 2021 model year. The cars will continue to be built for most other countries but losing North America is quite a blow for their combined volume.
A new Wraith (RR25) is due in 2023 and should be a followed by a Dawn successor in 2026. The second of the pair might also be the last Rolls-Royce to be launched with a combustion engine.
Reports for many other manufacturers' future models are grouped in the OEM product strategy summaries section of just-auto.com.
Future platform intelligence
More detail on past, current and forthcoming models can be found in PLDB, the future vehicles database which is part of GlobalData's Automotive Intelligence Center.
This is the last of six features in a series which has looked at certain current and future models from BMW AG's brands. The first report concerned BMW's next generation cars. This was followed by SUVs and crossovers, then i division, M GmbH and Mini.
The next manufacturer to have its brands' forthcoming models detailed will be Groupe Renault.