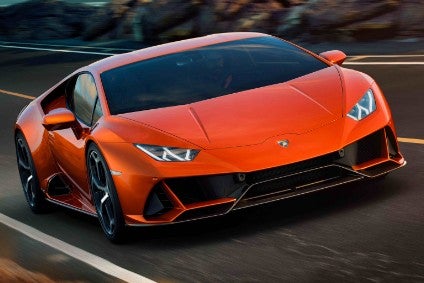 As Volkswagen doesn't publicise numbers for Bugatti, the division's performance isn't easily quantifiable. Not so for Bentley, something which the brand might wish was the case after its losses were recently highlighted as unacceptable by members of the Porsche and Piech families. Lamborghini will therefore be relieved to have gone into 2019 with record results and long waiting lists. Their here and now might be disparate but what does the future hold for each of these three brands?
Bentley
There is rising pressure on Bentley to deliver strong profits. But to do that, it needs a lot more spending to take place on future models. The company's problems with getting its vehicles compliant with WLTP regulations and then approved for sale are well known. This is also creating knock-on delays to development programmes for the next generation of cars. One such example is the Mulsanne. The current edition of this sedan is now nine years old so ready to be replaced. But just when will that happen?
To be based on the Porsche-developed MSB architecture, the Mulsanne replacement will also offer a plug-in hybrid powetrain in many markets. The new model is due out later in 2019.
Another car for MSB is a replacement for the Flying Spur. Effectively a four-door version of the Continental GT and GTC, it too will be available not only with V8 and V12 engines but as a plug-in hybrid too. Delays to the development programme mean this model likely won't now appear until at least the second half of this year, possibly even 2020.
Much had been hoped for the Bentayga but the big SUV hasn't yet lived up to its potential. Development costs were kept down as the vehicle uses the same MLB Evo architecture as the Audi Q7, Porsche Cayenne, VW Touareg and Lamborghini Urus. Production started in November 2015 so in theory at least, there should be a facelift this year. That could now be pushed back to 2020. The model should remain in production for eight-nine years.
Oddly, Bentley chooses to call the plug-in hybrid version of its SUV the Bentayga Hybrid. This variant, which has a Volkswagen Group turbocharged 3.0-litre petrol V6 and one motor, had its world premiere at the 2018 Geneva motor show. The company said then that the PHEV would become available during the second half of the year. However, due to delays in WLTP certification, it has had to be delayed until March. As with other Bentaygas, bodies are being made at the Bratislava plant in Slovakia. Final assembly takes place in Crewe.
A 'Bentayga Coupe' is said to be under development. The market release for this low-roof four-door crossover will likely take place about a year after the Bentayga's mid-life facelift. The extra four-door fastback bodystyle should in theory keep the model series selling well.
Lamborghini
Five years have elapsed since Lamborghini first told us the name of its successor for the Audi-based Gallardo. A few days ago, the first images of a facelifted Huracán, its name gaining the suffix of EVO and become shoutier. The Spyder will follow, as should the inevitable steady roll out of tweaked and ever faster editions. Then in 2023, the successor should appear.
The Huracán Evo's replacement is expected to be a plug-in hybrid although the petrol engine will remain a normally aspirated V10.
LP700-4 was the first version of the Aventador, the next supercar up in the Lamborghini price range. Even though it dates to the 2011 Geneva salon, with a facelift in 2016, we won't see its replacement until perhaps the 2021 edition of the Swiss motor show.
It's still two and a bit years away but speculation says that a model based on the Egoista concept from 2013 will succeed Lamborghini's fastest sports car. The company has trademarked the name Egoista. CEO Stefano Domenicali told the media (in late 2017) that the car will be a plug-in hybrid. The combustion engine remains a normally aspirated V12.
Speaking at the same event, on the eve of the Urus being revealed to the media in December 2017, Domenicali added that a 2+2 Lamborghini GT was a car he would like to see in the brand's range. However, this would not happen until "between 2025 and 2027" he added. Romance suggests that the Espada name be revived for such a model. The firm's history of instead selecting bull fighter-themed badges suggests otherwise.
Thanks to the Urus, Lamborghini had record sales in 2018, delivering 5,750 vehicles. That was quite a gain on the 3,815 delivered in 2017. This big SUV, production of which began last April, shares its platform with the Audi Q7, Bentley Bentayga and Porsche Cayenne.
A plug-in hybrid will be added in 2020. For now though, the only engine is a 478kW (650hp) and 850Nm version of the Volkswagen Group's biturbo 4.0-litre (petrol) V8. Acceleration from 0-100 km/h takes a claimed 3.6 seconds, top speed is 305 km/h, the 4WD system has active torque vectoring and four-wheel steering, the brakes are carbon ceramic and there is adaptive air suspension as well as active roll stabilisation. Weight is said to be "less than 2,200kg". The standard gearbox is an eight-speed torque converter automatic.
The Urus will likely remain in production for eight, possibly nine years, so a facelift will probably happen in 2022/2023 with the successor arriving in 2026 or 2027. The company has annual capacity of 3,500 units for this model and is trying to find ways to expand this by another 500-1,000 vehicles. Stefano Domenicali believes the firm might be able to sell 7,500-8,000 Lamborghinis in 2019, all being well. To reach 10,000 vehicles per annum would require the addition of a fourth model, he has noted when interviewed.
Bugatti
Rumours come and rumours go: at the moment, plans for a second Bugatti are apparently back on the shelf. The Volkswagen Group is spending a truly astonishing amount of money on its high-stakes gamble that vast numbers of people will want electric cars in the 2020s so the Group's engineers have more than enough work to occupy them. Nonetheless, a hyper-sedan or indeed a hyper-crossover for Bugatti is a possibility. For now though, the division's only model is the Chiron.
Production of this successor to the Bugatti EB 16.4 Veyron commenced in April 2016. The 100th car was delivered to its owner in May 2018. In June 2015, the Volkswagen Group's then CEO Martin Winterkorn stated that the model would have a hybrid powertrain but this turned out not to be true. The Chiron had its public debut at the Geneva motor show in March 2016.
The Chiron uses a unique architecture. The 8.0-litre W16 engine, which has four turbochargers, has an output of 1,103kW/1500PS and torque of 1,600Nm. Top speed is claimed to 261mph/420km/h.
Bugatti displayed the Chiron Sport for the first time at the 2018 Geneva motor show. The car, priced from €2.65m, has no additional power but "significantly improved handling and even greater agility".
Another variant, the Divo, was revealed during Monterey Week last August. Likely developed in an attempt to improve the finances of Bugatti as well as generate publicity for the brand, it is a modified Chiron with 35kg less weight. Forty cars will be made, each one costing €5 million. The top speed is claimed to be (limited to) 380km/h. In all, 500 Chirons will be built.
Recent reports for many other manufacturers' future models are grouped in the OEM product strategy summaries section of just-auto.com.
Future product program intelligence
More detail on past, current and forthcoming models as well as additional vehicles which are not in the feature above such as a smaller Bentley SUV can be found in PLDB, the future vehicles database which is part of QUBE.
This was the final report in a series which covered passenger vehicle makes owned by Volkswagen Aktiengesellschaft. These features comprised the following: Volkswagen cars; Volkswagen pick-ups and SUVs; Skoda; SEAT and Cupra; Audi cars; Audi EVs & SUVs; Porsche; plus Bentley, Lamborghini and Bugatti.
The next OEM to be featured will be Great Wall Motor.