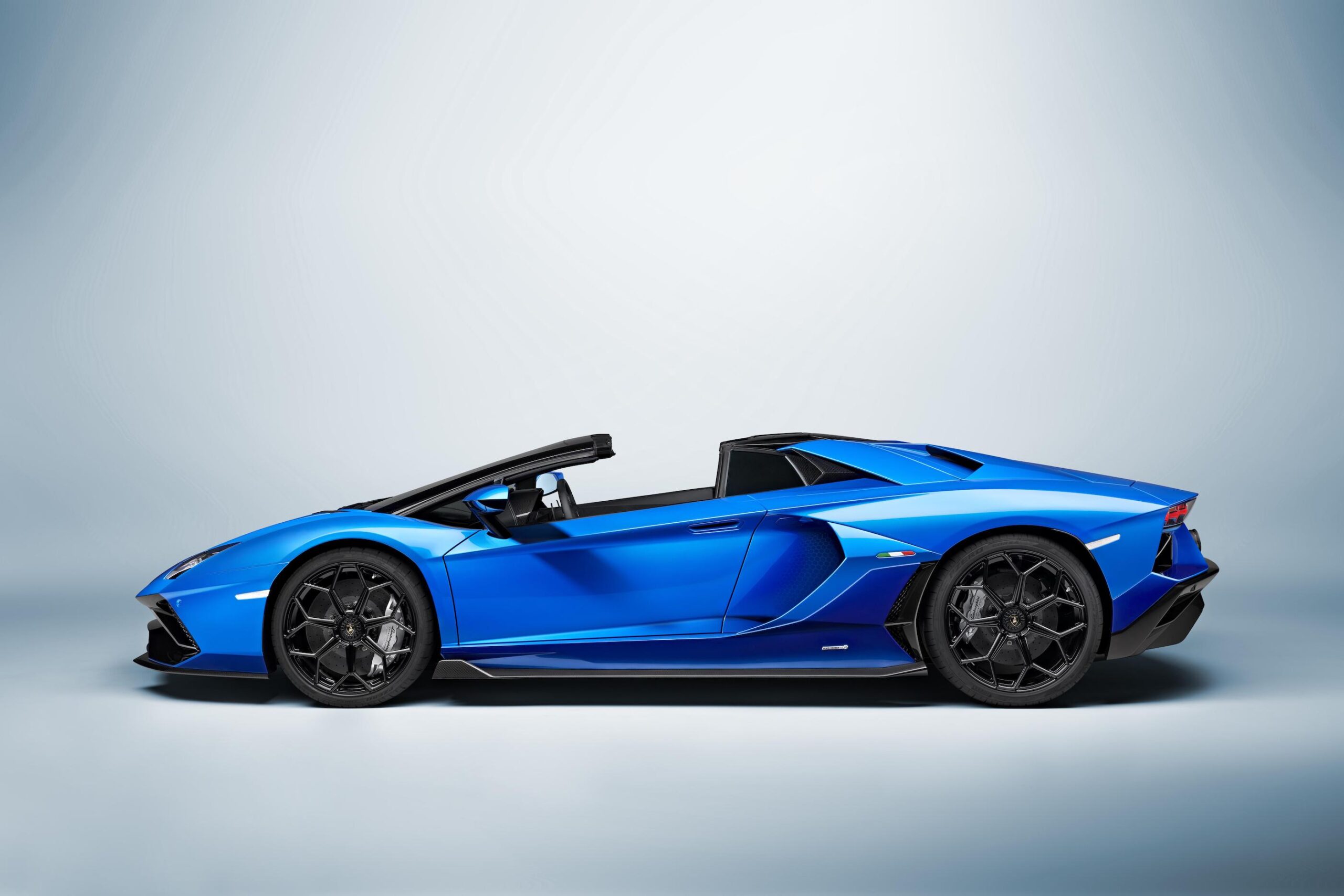 Bentley
For Bentley Motors, things are set to change in a big way, the stated aim of its Beyond100 goal being to make the company "end-to-end carbon neutral by 2030", and operations at its HQ "climate positive" thereafter. That's quite the shift for a car maker which presently offers multiple eight and twelve cylinder models.
The Crewe-based manufacturer is adamant that it must reinvent itself and will draw on the vast resources of The Volkswagen Group in the process; in particular EV technology from Audi and to a lesser extent from Porsche too.
Fortunately, Bentley is not only profitable again but had its best six months yet in H1, banking 178m euro, an amount which also exceeds that of any previous 12-month period.
The record operating result puts the company in a good position to start the next chapter of its long history.
All Bentley models are to become EVs or PHEVs by 2026. Which means that the marque's oldest vehicle will have been not only its first but also the last SUV to run on petrol.
The Bentayga, launched six years ago this month, has only two to four more years of production remaining, by which time perhaps even US-based buyers will be ready to embrace an electric Bentley 4×4.
We should expect the second generation of the brand's big SUV to have much in common with various future large electric Audis. The latter are part of a project called 'Artemis' which Bentley also has access to.
While it is becoming increasingly likely that the British brand's first EV will be a follow up to the Bentayga, a sedan in the style of the Mercedes-Benz EQS could be the second model. Adrian Hallmark, the CEO, has hinted at such a vehicle albeit in vague terms.
The timing of the move to motors from internal combustion engines is such that the Flying Spur will probably be one of the last models to make the switch. That's because this full sized saloon was only brought to market in 2019. Its successor may therefore not be launched until 2028.
The Spur V8 and W12 will vanish in 2025, the already available V6 plug-in hybrid serving as their replacement. The first deliveries of the Flying Spur Hybrid (that's the name, even though it's a PHEV) are happening now.
The combined outputs of the motor and 2.9-litre petrol engine are 400 kW (544 PS) and 750 Nm (553 lb ft). The biturbo V6 on its own produces 306 kW (416 PS) and 550 Nm (406 lb ft). As for the motor, this is positioned between the transmission and the engine. Its outputs are 100 kW (136 PS) and 400 Nm (295 lb ft). All-wheel drive is standard.
The zero to 100 km/h time is claimed to be 4.3 seconds, top speed is 285 km/h (177 mph) and the car has a stated range of up to 700 km (435 miles) from the energy stored in the 14.1 kWh battery and petrol tank.
Inside the cabin, the automatic Start-Stop switch is replaced with a control for the three E Modes – EV Drive, Hybrid Mode and Hold Mode. On the outside, there are Hybrid badges on the front wings, quad oval tailpipes and a covered universal charging point on the left hand rear wing.
As for the next generation Continental GT and Continental GT Convertible, these are likely to be plug-in hybrids at first, their scheduled introductions being 2025 and 2026. This powertrain would then be replaced by a fully electric one in the latter 2020s. There is however, a chance that Bentley might make both cars EV-only at launch.
Lamborghini
Automobili Lamborghini is yet to tell us how it's doing financially in 2021 but in terms of sales volume, the news is excellent, a new record of 6,902 vehicles having been set for the 1 January to 30 September period.
"Earlier this year we announced a robust roadmap towards future product electrification that starts with hybridization of the entire range in 2024 including the vision for a new fully-electric fourth model within the decade," said Stephan Winkelmann on 21 October.
"In the meantime, we continue to celebrate the aspirated Lamborghini engine: deliveries started this summer of the motorsport-inspired Huracán STO while two limited edition V12s, the 'last' Aventador Ultimae and Countach LPI 800-4 announced this summer are already sold out, with a circa 12-month lead-time on our broader product range," the chairman and CEO added.
Let's start an examination of Lamborghini's present and next generation vehicles with  a suggestion of what that fourth model might be.
Speaking in May, Stephan Winkelmann hinted that the additional vehicle was in the early planning stages and that it would possibly be an electric GT.
Romance suggests that the Espada name might be revived for the big coupe; however the firm's more recent history of selecting bull fighter-themed badges suggests otherwise. And the launch timing? We might not see it before 2026 or even 2027.
When it comes to the marque's existing vehicles, one stands out as the big reason for the transformation of overall sales volume. Presented to the media four years ago next month, the Urus has been a major success. A facelift and some other news – a plug-in hybrid – are due to be announced soon.
Outputs for the Urus PHEV are not known but they are likely to be greater than what is on offer in the Cayenne Turbo S E-Hybrid and the Cayenne Turbo S E-Hybrid Coupé. These have the same MEB architecture as the Lamborghini, as does the Bentley Bentayga and several other VW Group SUVs.
The Porsches have total power of 500 kW (680 PS) from the combination of a 4.0-litre twin turbo V8 engine (404 kW/550 PS with 770 Nm) and an electric motor (100 kW/136 PS and 400 Nm) integrated into the eight-speed Tiptronic S transmission. Maximum system torque is 900 Nm. The range on electricity is claimed to be up to 40 km. The battery is the same 14.1 kWh pack as that which powers the Cayenne E-Hybrid and Cayenne E-Hybrid Coupé.
Due in 2026, the second generation Urus will be available in fully electric form and there is a chance that this could even be the only form of propulsion. However, a PHEV might be offered too, at least during the first three to four years of what should be an eight-year production life.
Build of the soon to be announced Urus PHEV won't commence until 2022 but another Lamborghini will enter production very soon. This is the new Countach LPI 800-4.
Lamborghini will build 112 examples of the CFRP-bodied hypercar, a link to the 'LP 112' code for the original Countach.
A non-turbo 6.5-litre V12 plus one motor are claimed to produce combined power of 599 kW (814 PS). Top speed is said to be 221 miles per hour and 0-62 mph is quoted as taking 2.8 seconds.
Reports for many other manufacturers' future models are grouped in the OEM product strategy summaries section of Just Auto.

Future platform intelligence
More detail on past, current and forthcoming models can be found in PLDB, the future vehicles database which is part of GlobalData's Automotive Intelligence Center. That includes Bentley and Lamborghini vehicles not covered in this report.
This is the last of eight features examining the future model plans of Volkswagen AG's passenger vehicle brands. It follows overviews of VW cars and MPVs; VW crossovers, SUVs and pick-ups; Audi cars; Audi SUVs; Porsche; and Škoda. The next OEM to be looked at will be BYD.