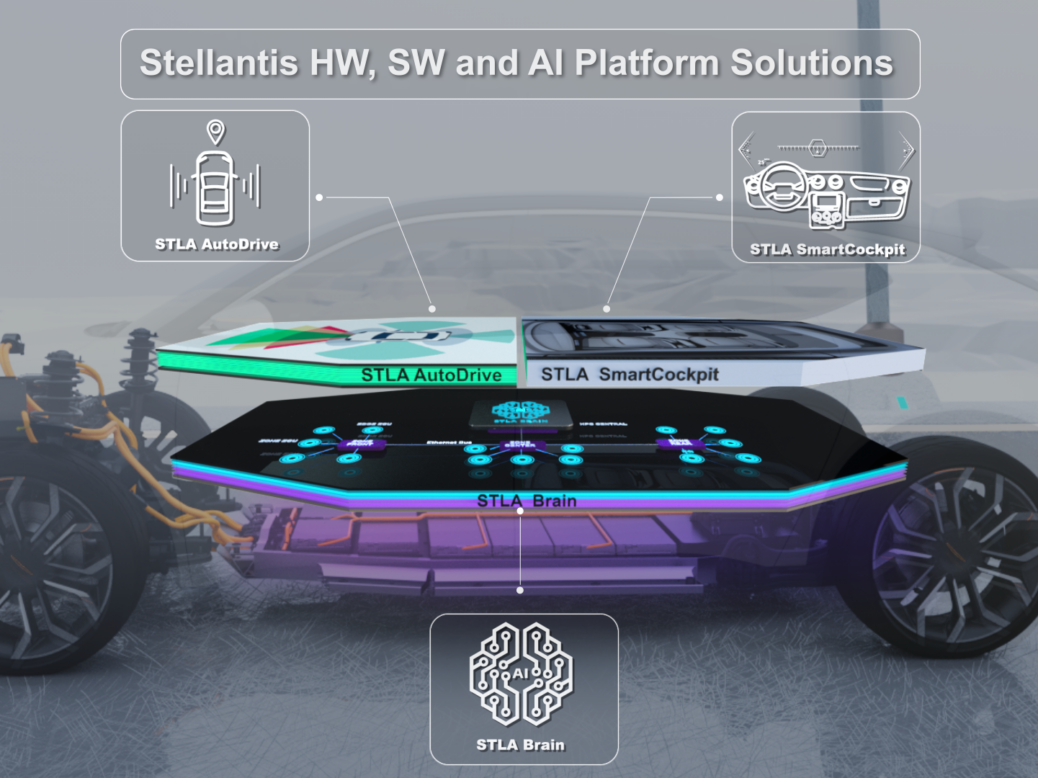 Automakers across the board making expensive bets in the fields of electrification and autonomous driving, so many are looking for new ways to monetize their product offerings. With vehicle retail and aftersales services already well developed, a new avenue is opening up to OEMs looking to boost their finances – software sales.
Software has permeated nearly every level of the automotive value chain. Modern cars can have a dozen or more individual computers on board to operate various functions – some operate in the background to keep engines or electric powertrains ticking over, while others take a more customer-facing role, controlling the infotainment system, navigation and various other in-cabin functions.
As powertrains electrify, vehicles are becoming mechanically more homogenous with less opportunity for differentiation 'under the hood'. As a result, automakers are beginning to look to software and associated services to establish their individual brand identities in the minds of customers.
Perhaps the most prominent example of this is Tesla's suite of infotainment and digital vehicle services. When the Model S sedan launched in 2012, one of its most standout features was the enormous central touchscreen that dominated the dashboard. This controlled all in-cabin features and had a clean, iconic interface that echoed the design of Apple's iOS, and was far more advanced of any infotainment system offered by a competitor, immediately helping the Tesla stand out.
Tesla's on-board software was, at first, sold in a similar manner to many other automakers – customers would configure the exact software options they wanted when purchasing the car, increasing the purchase price with each new function added.
However, the company has developed a new way to monetize this system by offering customers the option to subscribe to additional services in the future. Specifically, Tesla offers its most advanced autonomous driving system – Full Self-Driving – as a subscription that can be added to its cars at a later date. Full Self-Driving utilizes the car's existing hardware in terms of processors and camera sensors, but brings additional autonomous functionality allowing the car to drive itself with human supervision on certain surface streets. This is available as a one-off $10,000 option or users have the option to subscribe to the service, with a $99 per month charge for those with Enhanced Autopilot, or $199 for those with basic Autopilot.
Hot on the heels of Tesla is fellow US EV startup Rivian. The electric pickup and SUV company began delivering vehicles to customers just weeks ago but has already predicted that it could earn as much as $15,500 per vehicle over a 10-year period through software subscription services. That breaks down as $10,000 over 10 years for subscription to autonomous features, and $5,500 over the same period for infotainment, connectivity and diagnostic features.
General Motors has also stated its intention to offer autonomous functions on a subscription basis. The company has begun to roll out its Super Cruise level 2 autonomous driving system, starting with its Cadillac SUV range. This function will be offered to customers for a $25-per-month subscription charge. The company will also offer a far more advanced version called Ultra Cruise, which will come with a far higher monthly price. GM's local rival Ford will be adopting a similar strategy for its Blue Cruise autonomous system, which is expected to cost $600 for a three-year subscription.
Volkswagen has also foreseen the importance of automotive software and has created a separate subsidiary company called Cariad to centralize its software efforts. In July 2021, VW and Cariad committed to developing its own operating system that would eventually be used across all VW-Group vehicles. Seeking to secure the vehicle's digital space for itself, Volkswagen has stated that third-party services such as Google's Android Automotive will not be allowed into the car's core systems, meaning there won't be an app store or any associated Google services. Instead, these services will be limited to the infotainment system only, with no ability to interface with the vehicle's physical hardware.
Not to be outdone, Stellantis has announced that it believes it can generate $4.5 billion of additional revenue by 2026 from monetized software-based products and subscriptions, and up to $23 billion by 2030. From 2024, the company will launch three software stacks – STLA SmartCockpit developed with Foxconn to handle in-cabin infotainment functions and subscriptions, STLA AutoDrive developed with BMW that is claimed to support up to level 3 autonomous functions, and STLA Brain as an electronics software control suite to underpin everything else and enable over-the-air updates.
This article first appeared in GlobalData's Automotive Intelligence Center