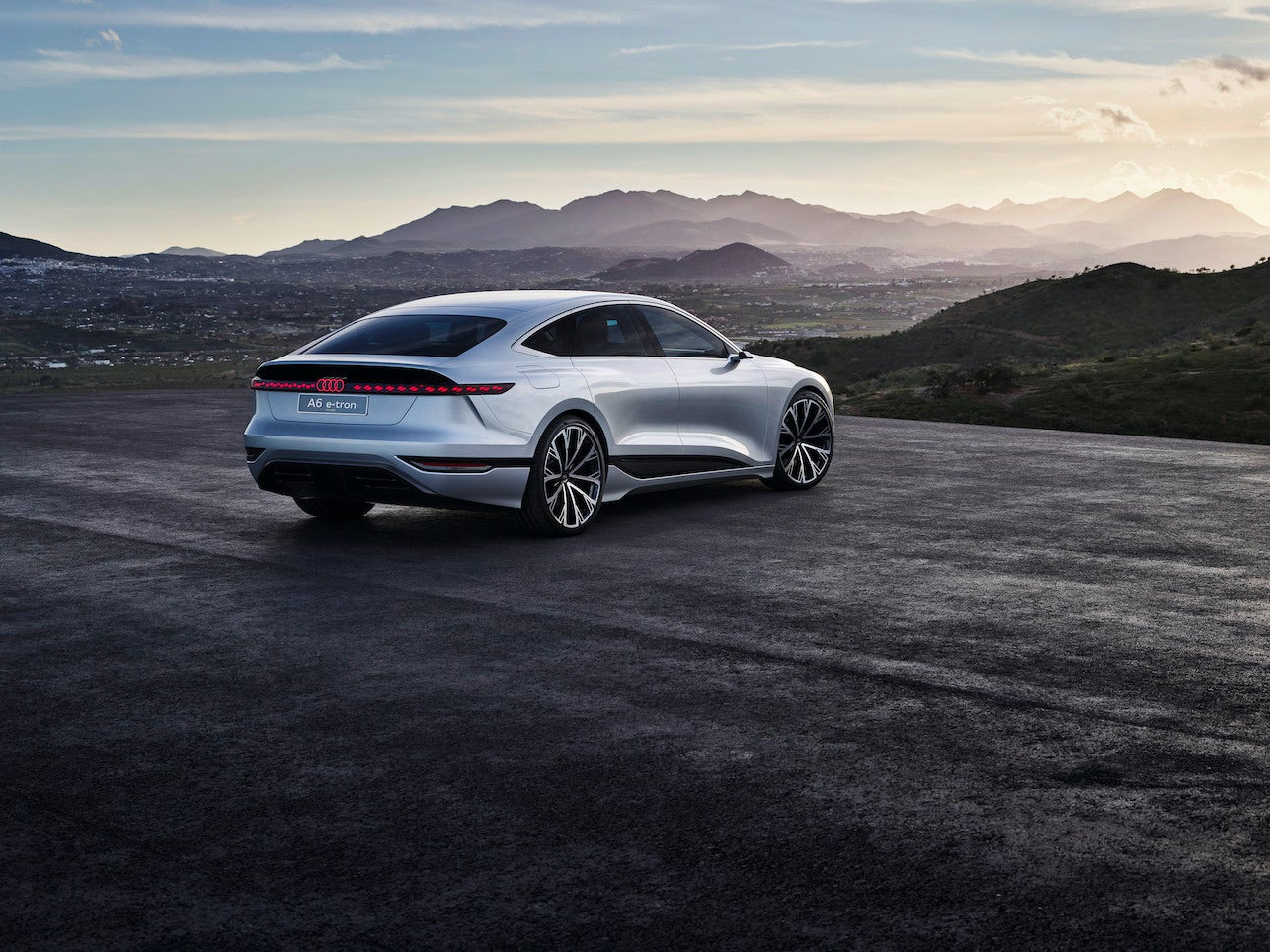 Most of the next generation Audi sedans, hatchbacks and estates will be electric and that includes a new model which should revive but also adapt the A2 name.
Speaking at the media presentation of the e-tron GT and RS e-tron GT in February, the firm's CEO Markus Duesmann said he didn't necessarily see a successor for the A1 Sportback. This might be due to the relatively low pricing of Audi's smallest car.
Launched three years ago this month, the A1 should have four years of production remaining with a facelift in 2022. A larger successor might then be introduced in late 2025. Logically, this would be called A2 e-tron.
A D segment sedan will reportedly be added to Audi's range of electric cars in 2023. The architecture is expected to be PPE rather than MEB. As for the badge, that will probably be A4 e-tron.
In January, Audi told the media about plans to produce PPE vehicles in China but did not list specific models. This will be part of the new JV with FAW. Unlike an existing one in which Audi has been involved via Volkswagen, FAW-Audi is majority owned (60%) by Audi AG. The first PPE Audi to be made in Changchun will roll off the line in 2024.
The fourth quarter of 2022 is when another electric sedan is due to be in production. This is the A6 e-tron, previewed by a 4,960 mm long concept which premiered at the Shanghai motor show in April.
The big EV will be sold alongside the existing, unrelated A6. Introduced in 2018, that car still has some four or more years of its life cycle remaining but it could be phased out early as sales of the newer shape model gain momentum. It is unclear what becomes of the A6 Avant and allroad. These may also become EVs.
The A6 e-tron should have a 100 kWh battery pack and a WLTP range of up to 700 km with both single- and two-motor variants offered.
In contrast to the future A6, the e-tron GT is already here, build at Audi Sport GmbH's production facilities in the Böllinger Höfe having commenced last December. Audi didn't officially reveal this 4.99 m long EV until February, there being both a standard car and an even more rapid RS variant.
Its maker calls this hatchback a four-door coupé. All versions have a standard glass roof but CFRP is an option. Audi says the boot has 405 l (14.3 cu ft) of capacity, while the RS, which has a standard premium sound system from Bang & Olufsen, offers 366 litres (12.9 cu ft). A second luggage compartment below the front hood offers a further 85 liters (3.0 cu ft) of space.
The standard model's front motor puts out 175 kW (238 PS), with the rear one producing 320 kW (435 PS). As both have reserves available for what Audi terms "extreme driving situations", their individual outputs exceed the drive's total output of 350 kW (476 PS). Up to 390 kW (530 PS) are available for approx. 2.5 seconds in boost mode via launch control. Torque is 630 Nm (465 lb-ft) or 640 Nm (472 lb-ft) in boost mode.
In the RS e-tron GT, the front-mounted motor's power is 175 kW (238 PS), while the rear one puts out 335 kW (456 PS). Their combined total is 440 kW (598 PS), and torque is 830 Nm (612 lb-ft). In boost mode power briefly increases to 475 kW (646 PS). The cars' high-voltage battery can store 85 kWh of energy net (93 kWh gross) in both models.
Facelifts for the e-tron GT and RS will likely arrive in 2024/2025 and successors in 2028. More information, including the platform and details of the battery pack can be found in PLDB (see link at the end of this report).
The Artemis project, certain details of which were announced in May 2020, was for a time led by Alex Hitzinger, formerly an F1 and endurance racing engineer but he was shifted from this project to a different role in mid-2021.
Audi's statement to the media contained this information:
"Artemis" will focus on new technologies for electric, highly automated driving with a specific model reference. Its first task is to create a highly efficient electric car that is scheduled to be on the road as early as 2024. The creative team will also develop an extensive ecosystem around the car, thus designing a new business model for the entire usage phase.
It is also thought that the Artemis project will include a successor for the A8 in early 2025. That vehicle will use a platform called SSP.
The grandsphere, a 5,349 mm long Level 4 autonomous drive electric concept which had its public premiere at the Munich IAA in September, likely heralded some of the looks and technology of the car which replaces the A8. This is the second in a series of three studies, the others being the skysphere and urbansphere.
The on-again off-again project to replace the R8 is reportedly back on track, a third generation being due in 2023.
There had been rumours suggesting that the next edition of the supercar would be an EV. Now though, sources maintain that the new model is to be powered by the Volkswagen Group's 4.0-litre V8 albeit boosted with electrification.
Reports for many other manufacturers' future models are grouped in the OEM product strategy summaries section of Just Auto.

Future platform intelligence
More detail on past, current and forthcoming models can be found in PLDB, the future vehicles database which is part of GlobalData's Automotive Intelligence Center. That includes Audi cars not covered in this report.
This is the third in a multi-report series looking at the brands of Volkswagen AG. It follows overviews of selected VW cars and MPVs as well as of VW crossovers, SUVs and pick-ups. Next comes a feature about future Audi SUVs, then, what's likely to be coming for Porsche, Škoda, SEAT and Cupra, Bentley and Lamborghini.