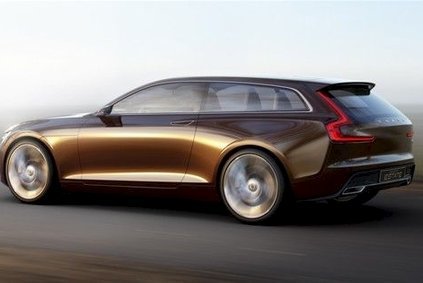 Not too long ago, Volvo had just two plants in Sweden and one in Belgium, plus a couple of small-scale SKD operations. By 2018, the firm's manufacturing capability will have more than doubled, thanks to new facilities in China, the US, and likely India. What will be built in all these factories?
As is now well known, Volvo Car Group's new model strategy is based on two architectures and one family of engines. SPA is for vehicles in the S60/XC60 size range and above, with CMA reserved for cars and SUVs below these segments. All will use Drive-E powertrains in either 1.5-litre three-cylinder or 2.0-litre four-cylinder forms, the inline five- and six-cylinder units being gradually phased out.
The second generation XC90 is a very big deal for Volvo. This is the firm's chance to reposition itself as a true premium, and therefore high-priced brand. On 4 May, the company claimed it had taken 30,000 "pre-orders" for this new SUV. Torslanda, in the suburbs of VCG's home city of Gothenburg, should build 50,000 units of this model in 2015. A third shift has just been added as the production ramp up gathers pace. Following the 2013 closure of Uddevalla, which built only the C70, Torslanda became the group's sole vehicle plant in Sweden.
Torslanda's annual capacity is now 300,000 units. Several of the other models manufactured there are not selling too well: S80, V70 and XC70. These are coming to the end of their lifecycles and will be replaced by the S90, V90 and V90 Cross Country in 2016. The S60 and V60 are also made in this plant, with additional S60 production taking place at Volvo's only other European factory: Ghent. SPA models will not be manufactured in Belgium, so as this architecture will be the basis of the next S60, S60 Cross Country and XC60, these will come from Torslanda.
Which future products are in the pipeline for the Belgian facility is an intriguing question. We know that Torslanda will continue to concentrate on SPA architecture models, as well as the older Ford EUCD vehicles (until their replacements switch to SPA). Ghent also makes EUCD models – V40, V40 Cross Country, S60, S60 Cross Country and XC60, the last of these being the hottest seller worldwide. The most likely place for production of the brand's CMA platform models would be this plant. That means a new V40 and V40 Cross Country in 2017, with an XC40 crossover due 12 months later.
A sedan with which to take on the popular Audi A3 and Mercedes-Benz CLA-class is on Volvo's to do list, and it too, should use CMA. The main market for this car, the S40, will be China, but there is certainly a case to be made for also building it at Ghent. Like other CMA vehicles, it would be powered by three- and four-cylinder Drive-E petrol and diesel engines. For Ghent, these will continue to be sourced from the Skövde powertrain plant in Sweden, while the Chinese factories will also be producing the petrol units.
If it's still too early to be certain of the models that will be manufactured in the US commencing in 2018, the picture in China is somewhat clearer. Right now, Volvo has way too much capacity at the vehicle production sites it operates in the home market of Geely. Data by model for April are yet to be released but as at the end of March, just 318 units of the XC Classic had been sold in 2015. This is the old-shape XC90, rebadged and built at Geely-VCG's Daqing plant. Production commenced there last September.
The operation at Daqing isn't a CKD one even though the XC Classic is built from a mix of components shipped from Sweden. These are sent by suppliers who formerly delivered the parts to Torslanda, where the XC90 was manufactured for 12 years. Body panels are stamped on site using dies relocated from Sweden.
It might seem like madness to have spent so much money on a new plant and then make an old model there, but this factory in the far northeast of China (Heilongjiang province) will be the production location for the future S90. This replaces the S80L, another slow seller – only 729 deliveries in Q1 – which is sourced from a Changan plant in Chongqing, a legacy of the years when Volvo was owned by Ford. So Daqing will be making SPA models. While Volvo's official position is that it will build the new XC90 only in Sweden, expect it to also be made at Daqing in a few years' time.
Chengdu, down in China's southwest, is where production of the S60L and XC60 takes place. These cars are becoming ever more successful, as first quarter sales of 6,268 and 8,612 respectively show. This is the factory which will soon begin exporting the long-wheelbase S60 to the US, where it will be known as the Inscription. Chengdu has a capacity of 120,000 vehicles per annum and does full production: there is a press shop, a body shop and a paint shop as well as final assembly operations.
The obvious question after taking note of the above, is will CMA vehicles be made in China? Yes they will. Luqiao, a district of the city of Taizhou, is the birthplace of Geely and VCG owner Li Shufu and the location of an eventual third new Chinese Volvo plant. Ground was broken at the site in December 2013, with the first Geely model to be made there in 2016. This crossover should share much with the future Volvo XC40. The S40 should be built there too.
Given just how much production capacity VCG will have by the end of this decade, it really has no choice but to become roughly 50 percent more successful than it was last year. The medium term stated goal of 800,000 annual vehicle deliveries seems ambitious right now, particularly given the serial underperformance in the US. However, China and to a lesser extent, Sweden and the UK are now all high-growth markets for the brand. The question remains, will Volvo be able to attain its other goal, namely joining the likes of Audi, BMW, Mercedes-Benz and Lexus as a serious consideration for buyers of premium-badge vehicles?