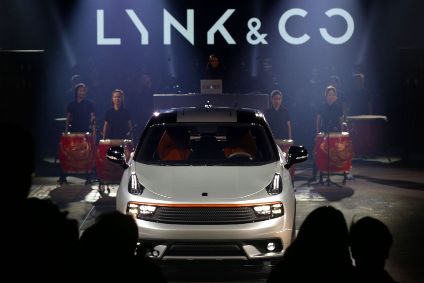 Zhejiang Geely Holding Group Company, owner of Volvo Car Corporation, is also the parent firm of Geely Auto. The future vehicles to be rolled out by both these divisions will be examined in a new editorial series. The first of three features, however, concerns Geely's forthcoming Lynk & Co brand.
Lynk, to positioned between Geely Emgrand and Volvo, is a bold move by the group's owner, Li Shifu. His company has tried adding new brands before but most of these have since been abolished due to poor sales and too many different models flooding dealerships. At the end of this year, a fresh attempt will be made to take on major mass markets brands, with China to be the first market. There, the cars will be called Lingke. Launches in certain European and US cities will follow but not until 2019.
According to Alain Visser, senior vice president of Lynk & Co, the division has a target of selling half a million vehicles annually by 2022. By then, the range should comprise four models.
CEVT (China Euro Vehicle Technology), the shared Geely and Volvo research and innovation centre in Gothenburg, is responsible for the cars' engineering and much of the technology. The 01, pictured above, will use CMA, or Compact Modular Architecture. This matrix of modules was developed by CEVT.
Company-owned showrooms and internet sales
Volvo Cars North America has stated that its dealership network might well be used as servicing locations for Lynk vehicles. The sales model will however be quite different in that there will be fixed prices and all cars will be sold via the internet.
Rather than trim levels or even individual options, these will be bundled into packages, which is another risky move by Geely. US buyers may well baulk at these ideas, not to mention the other shift, which is the intention not to offer model year changes.
Since Geely first showed the 01, its plans to export the model to the USA have become more cautious. The brand's launch, originally stated as being in 2018, is now understood to have been pushed back until the first quarter of 2019. Europe might in that case become the second market after China. The brand launches in North America and the EU won't be major roll-outs but instead limited to San Francisco and Berlin. Geely believes buyers in these cities will be more receptive to Lynk's products and business model.
Press to share
Subscription-based car sharing will be another option for the first cars. Geely intends to make this as easy as possible for owners. A dashboard-mounted button is said to be planned as the way for owners to rent out their vehicles. Other details of the system are yet to be announced. Connectivity partners for Lynk are said to be Microsoft, Ericsson and Alibaba Group Holding.
Lynk & Co is to open up to 170 dealerships in China by the end of 2017, while Alain Visser stated earlier this year that he sees an eventual 100 retail outlets in the USA. These will be owned by Geely. That system has caused many headaches for Tesla, so it remains to be seen if Lynk & Co can find its way around complex state franchise laws.
First, an SUV
The 01, developed with the CX11 project code, is to be the first of four models. A prototype was revealed to the media at an event in Berlin last October. This SUV, which Geely hopes will be a rival for the Honda CR-V in China and the US, and the VW Tiguan in Europe, uses Geely-Volvo's Compact Modular Architecture. It may even be the first vehicle to use CMA.
The production version of the 01 is set to be shown to the public at April's Shanghai motor show, though deliveries will not commence until the fourth quarter. It should be available with both combustion engines and as a PHEV. Only the latter is expected to be offered in Europe.
All vehicles will be manufactured in China at a plant in Luqiao. The district of Taizhou in Zhejiang Province is where Geely's vehicle manufacturing operations were originally based. The Luqiao factory, though owned by Zhejiang Geely Holdings, is presently operated by Volvo Cars. In addition to making CMA-based models for Lynk & Co, it will also be the production location for future Volvo 40-Cluster vehicles. Indeed, the forthcoming Volvo XC40 should share quite a few modules with the 01. An S40 sedan might also be made at the same facility.
As well as all its passive safety features, the Lynk 01 will feature Forward Collision Warning (FCW) and Autonomous Emergency Brake (AEB), Pedestrian Detection with automatic emergency braking, Adaptive Cruise Control (ACC), Blind Spot Detection (BSD) and Lane Departure Warning (LDW).
There will be a seven-speed double-clutch transmission (DCT) developed by CEVT, which will be available across the line-up, alongside a manual gearbox. All models will offer electrified powertrains, Lynk says.
After the SUV, what comes next?
Three other models – 02, 03 and 04 – are said to be planned, each also based on Geely and Volvo's CMA: a sedan (project code: CS11), a hatchback (CH11), and a crossover (CC11). All will be manufactured in China.
As for launch cadence, it is believed that the crossover will follow the 01 SUV in 2018, with the CS11 sedan due out in 2019 followed by CH11 in 2020. CS11 may not come to Europe, or if it does, this sedan might only be sold in certain markets.
Future model plan reports for other manufacturers can be viewed in the OEM product strategy summaries section of just-auto.com.
Future product program intelligence
More data on vehicle lifetime and future product plans is available in PLDB from QUBE.