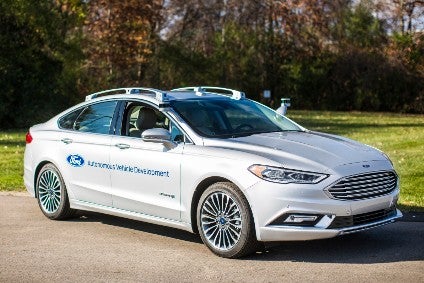 Following on from a look at what Ford Motor Company is believed to be planning for Lincoln, the second chapter of a three-part series now turns to future Ford cars and minivans. The final instalment will be all about the blue oval brand's next generation of SUVs and pick-up trucks. Each feature includes details of autonomous, hybrid, PHEV, EV and/or hydrogen fuel cell models.
This year is proving to be one of mixed results. On the one hand, Ford is making large profits and its margins are strong. Recently, as the Chinese market's seemingly never ending expansion picks up further speed, Ford's sales have fallen. A decision to allow the Focus to age as its rivals are replaced not just in China but in Europe and North America too, seems an odd one to have taken. The car's performance in the PRC is a long way short of where it could be, and the same applies in Britain, the other major market for this model.
As for North America, Ford's SUVs are strong and that's a contrast to what has been happening with deliveries of cars. The Fusion, which is now more than five years old, is one of the problems. Perhaps Ford is wise not to be spending big dollars on renewing its older cars until it really needs to, with buyers in the US far more interested in light trucks? That might be OK for North America but what about China and Europe where B and C segment models are vital?
Ford of Europe and specifically Ford of Britain need a new Focus very soon but that car has been delayed until at least 2018. Market share has been falling in the UK for some time. Some would say that's due to the rise of mass-luxury brands and yes, that is certainly a factor. Yet why is Volkswagen gaining share, being a brand which lacks a B-SUV? The Golf is much of the reason. This is a four-year old car which had a refresh some months back. And the Focus? Come the fourth quarter and it will have been in production for seven years.
What cannot be argued with is Ford's financial performance. The company has been transformed in less than a decade from one with a USD30-plus billion debt burden into a cash-rich firm which has a strong rainy day fund, ready for whenever the next downpour comes. Mark Fields, the former CEO, couldn't seem to do much to lift the share price and with his successor still relatively new in the job, it's too early to say what if any major changes to future products planning might be ahead.
Small/ A segment
B562 is the development code for the latest Ka and its derivatives. A prototype was revealed to the media in Brazil in November 2013. It entered production there in July 2014 as a five-door hatchback (Ka) and a four-door sedan (Ka+). In European markets, the Ka+ is a five-door hatchback and is the only body style.
The sedan had first been seen as the Figo concept at February 2014's Delhi motor show. Engine choice in the Brazilian market consists of a 1.5-litre four-cylinder unit or a 1.0 EcoBoost three-cylinder. The second of these is made at the Camaçari powertrain plant.
Ford of Europe stated in December 2013 that it would sell a production version of Ford do Brasil's concept "in a couple of years' time". The Ka+ was announced for Europe in June 2016 with the local model having a standard 1.2-litre petrol engine. Outputs of 70PS and 85PS are offered in most regional markets. Ford's Sanand plant (India) builds the Ka+ for export to Ford of Europe's markets. The Ka+ is based on India's Figo but has extensive modifications.
In July 2011, Ford revealed plans for a second manufacturing plant in India but did not name the model(s) that would be built there. The facility was erected on a 430-acre site at Sanand in the state of Gujarat in the country's north. The initial production capacity was for 240,000 vehicles and up to 270,000 engines per annum. The Sanand plant was officially opened in March 2015 with Ford announcing at the same time that the 'Figo Aspire' would be made there for both the domestic market and exports. This is more or less the same car as Brazil's Ka+. Engine choices, both locally made in the new engine plant adjacent to the Sanand assembly factory that builds the car are a 1.5 litre TDCi diesel and a 1.2 litre TiVCT petrol unit.
Figo Aspire production commenced at Sanand in June 2015 and the car went on sale locally during the following month.
Ford do Brasil premiered the Ka Trail at November 2016's Sao Paulo auto show. It has raised suspension and wheelarch extensions.
Facelifts for the Ka family should be rolled out worldwide in 2018. The next generation Ka series is expected to enter production from 2021.
Subcompact/B segment
In the global B segment, Ford obviously has the one main model, but it is developing a new one specifically for India and certain other lower income countries. B563 is to be a small five-door hatchback: a rival in the Indian market for the Hyundai i20 and Maruti Suzuki's Baleno. This should be the first model for a new architecture developed from the existing Mazda-based B2E platform. A sedan should be added approximately one year after the five-door. That should mean 2020 and 2021 respectively.
Things might be challenging right now for Ford of Europe, but they should soon start improving if the latest Fiesta proves to be as successful as the old one was. The eighth generation model was revealed to the media during a presentation at Ford Werke's Niehl factory in November 2016. B479 then entered production there on 17 May. It uses an evolution of the seventh generation's architecture.
The cars shown at the event in Cologne were the three- and five-door hatchbacks. In Europe, there are four derivatives, with Ford's intention being to sell them at higher transaction prices than was the case with the previous model. When the Ka+ went on sale in the region in 2016, Ford of Europe quietly dropped the cheapest Fiestas in preparation for its strategy with the next Fiesta. The four car ranges includes for the first time a crossover, the Fiesta Active, as well as ST-Line, Titanium and Vignale model grades. The ST, which had its global debut at the Geneva show in March will follow later in the year. A sedan should be announced within the next six months. Its debut will likely be either in China or India.
Cologne-Niehl is the lead global plant for the new model. Fiesta 8 will also be made at CSAP (Cuautitlán) and Maraimalai Nagar (Chennai) plants in Mexico and India respectively as well as in Brazil and China. Expect an eight-year life cycle so a facelifted model should be released in 2021.
Compact/C segment
Ford has been building the C346 Focus since the fourth quarter of 2010. Production of the North American model (new for that region's 2012 model year) started in December 2010 at the retooled Wayne plant in Michigan. Ford of Europe's Saarlouis plant in Germany also began building the third generation Focus in December 2010. There is a four-door sedan and a five-door hatchback for the Americas, with a wagon also available in Europe and certain other markets.
The Focus had its world premiere at the Detroit motor show in January 2010 as a sedan and a five-door hatchback, with the wagon following two months later at the Geneva motor show. North America's production models followed at the Los Angeles auto show in November 2010.
Chinese build commenced in 2012 (confirmed in September 2009 for a new, third joint venture plant in partnership with Changan), while Ford of Europe's Russian plant also builds the car. Production of the sedan and five-door hatchback in Russia commenced in May-July 2011, with the wagon added from January 2012.
In June 2010, Ford announced that it would build also build the Focus at a second Thai plant in Rayong. This 150,00upa facility began manufacturing the Focus in May 2012.
Ford added production of the Focus to its General Pacheco plant in Argentina in September 2013. Cars for the Brazilian market are also supplied from there. In July 2015, Argentina and Brazil's four- and five-door cars gained the facelift which had debuted at the 2014 Geneva motor show.
The facelifted Focus went on sale in Europe and North America from the second half of 2014 but it did not enter production in China until July 2015.
Ford shocked many when in June (2017) it announced that the next generation Focus would not be arriving in North America until 2019 and that cars for that region would be sourced from China. The company also stated that it would continue to build the third generation five-door hatchback for North America at Michigan Assembly until mid-2018.
The Focus Electric is a plug-in hatchback. It went on sale in California and New York in December 2011 and was then rolled out to a limited number of cities in other US states from April 2012, priced at US$39,995. Ford's originally stated intention was to build between 5,000 and 10,000 electric versions a year at the Michigan Assembly plant.
At the Geneva motor show in March 2010, Ford of Europe stated that it would begin to sell an electric Focus in certain markets from 2012. At the 2012 Geneva show, the launch date was amended to 2013. Production at Saarlouis got underway in June 2013.
Ford's 2013 model year Focus Electric for North American markets was carried over, as was the 2014 model year car. There was a facelift for the 2015 model year. This updated car had its world premiere at the New York auto show in April 2014. The 2015 Focus Electric went on sale in the US in October 2014, with a $6,000 price cut.
The Focus Electric gained SYNC3 but was otherwise carried over for North America's 2016 model year. For the 2017 model year, the original 23kWh battery pack was replaced by a 33.6kWh one and there is now standard DC fast charging. The EPA's rating for the car's range rose by 39 miles to 115 miles.
Ford seems unlikely to replace the Focus Electric, and production of the existing car will probably end within the next 12 months. It might even be discontinued at the end of the current model year.
The fourth generation of Ford's C segment/Compact world car is due to enter production in 2018. C519, the next Focus, should have a seven-year lifecycle in the world's main markets. It will bring with it a new architecture, which will have both front- and all-wheel drive capabilities, plus EV/PHEV compatibility. Expect sedan, five-door hatchback and estate/wagon bodystyles plus a Focus Active crossover and a long-wheelbase car for China and selected other markets. There may also be a replacement for the slow selling Focus Electric but with a much improved range.
Ford was to shift North American production of the next Focus out of Michigan Assembly and into Mexico (Hermosillo). This was confirmed on 3 January. However, these plans changed and new ones were announced on 20 June. Now, the generation four Focus for North America will be imported from China, in the initial stages, with cars also coming from Europe. Production at the Changan Ford JV plant in Chongqing is due to commence in the second half of 2019. It isn't only North America where Ford will no longer build the Focus: there will be no production in South America either.
The new Focus' platform will become arguably Ford's most important architecture, given that it will become the basis of so many cars, crossovers and SUVs. It should be built in standard and evolved form for more than 15 years.
Ford's fifth vehicle plant in China might also manufacture the new Focus. A joint venture with Changan Auto, the factory in Harbin will have an initial capacity of 200,000 vehicles.
It is not now clear when the first plant to make the Focus 4 will commence production and at which facility this will be. Probably, it will be Saarlouis in Germany, some time in 2018.
Another C segment vehicle will be a rival for the Toyota Prius and Prius Prime. This will likely be called Model E. It is due to be added for the 2019 model year in North American markets as a model series (Hybrid, PHEV, EV). The hybrid and electric C-MAX compact minivans will be phased out ahead of the arrival of the Model E. Ford will be hoping for greatly improved sales from what will be the effective successor vehicles.
Originally, Ford was understood to have been planning to build this vehicle or vehicles at Wayne Assembly in Michigan at the rate of around 120,000 units per annum. Job 1 was due in late 2018 for North America's 2019 model year. Then, plans changed. And changed again.
The Model E was to have been manufactured in Mexico at either an expanded Cuautitlán plant, or else at an additional facility in San Luis Potosí. This US$1.6bn plant, which had been under construction, was axed, Ford announced on 3 January 2017. It is still not clear whether or not this model series has also been cancelled, or where it will be instead manufactured.
The C240 and C727 project codes are said to be part of this vehicle family. The last of these three is understood to be the hybrid.
The other Ford in the C or Compact segment is China's Escort. What is more or less a long wheelbase version of the Focus sedan was previewed by the Ford Escort concept at the Shanghai motor show in April 2013. The production model debuted at the Beijing motor show in April 2014. The car is manufactured alongside the Focus by CAF, the company's joint venture with Changan Auto. Production commenced in November 2014 and cars reached Chinese showrooms two months later. Expect a facelifted model to appear in 2018.
An eventual Escort replacement will use an evolution of the architecture to be introduced by the next Ford Focus. It should become available in China in 2021.
Mid-size/D segment
According to the logic of the One Ford philosophy, the Fusion (North America, mostly) and Mondeo (Europe and Asia-Pacific) are the same model, though there are various distinct features for each. The Fusion was the first vehicle on Ford's then-new C segment and D segment platform, CD4, when it was launched in North America during 2012.
The lifecycles of the former Fusion and Mondeo were not synchronised but Ford of Europe originally went close to aligning them with its intention to bring forward the launch of a new Mondeo to late 2013. That car had its public debut at the Paris motor show in September 2012, a few weeks after it was revealed to the media at a special event in Amsterdam.
Ford of Europe had been expected to begin building the Mondeo at Genk in October 2013 but a decision to close the Belgian plant were announced in October 2012. After a long battle with an aggrieved union, Genk shut up shop in December 2014. Europe's Mondeo is instead made at Valencia in Spain, with production having commenced in the final quarter of 2014.
Unlike the Fusion, the Spanish-made Mondeo is offered as a wagon and five-door as well as a sedan. The second generation Fusion sedan for the Americas, meanwhile, had its global debut at the Detroit auto show in January 2012, with the car in showrooms from the second half of that year. The styling contains elements of the Ford Evos concept which debuted at the Frankfurt motor show in September 2011.
The Fusion was new for North America's 2013 model year, offering a choice of 1.6- and 2.0-litre EcoBoost four-cylinder engines (turbocharged direct injection petrol), as well as a normally-aspirated 2.0-litre for the Fusion Hybrid – the previous one was powered by a 2.5-litre engine. There is also a plug-in Hybrid, the Fusion Energi. The 2013 Fusion was launched in North American markets from October 2012. Neither the gasoline-electric derivative nor the PHEV has found much favour with US buyers. Ford might be planning to replace both with a fully electric car as battery technology advances and the packs become cheaper.
Ford manufactures the Fusion for North, Central and South America at the Hermosillo plant in Mexico. Some additional build has, since August 2013, taken place at Flat Rock in Michigan – the car goes down the line where the Mazda6 had been made (Mazda ended production at the plant in August 2012). Flat Rock was idled for a month from early June 2013 as part of the preparations for Fusion build. Prior to this, it built only the Mustang and operated just one eight-hour shift. The latest RWD Mustang and FWD Fusion are made in this plant.
The Changan-Ford joint venture (CAF) began building this generation Mondeo in China during June 2013, with cars in showrooms two months later. China's Mondeo was the first to have been shown with Ford's 1.5-litre EcoBoost engine. This unit was also new for Ford's North American markets' 2014MY Fusion (and is available in Europe's model). It had been built temporarily at Craiova in Romania but from August 2014, production switched out of there and into Bridgend in Wales. A facelifted Mondeo had its world premiere at the Shanghai motor show in April 2015.
North America's 2016 model year Fusion range was more or less carried over but there was a facelift for the 2017 model year. This is the same update which premiered on China's Mondeo at the Shanghai auto show in April 2015. Russian production commenced at Ford's plant near St. Petersburg in April 2015. The localised sedan sits 12mm higher than the rest of Europe's Mondeo. North America's 2018 Fusion is expected to have only minor changes, with the same to apply for the 2019 model year.
The next Ford Fusion is expected to appear first in North America (2020 model year), to be followed soon after by the Mondeo successor in China, both in 2019. Europe's next Mondeo likely will not be seen until 2020, due to the long delay in the start of European production for the existing car. The development code is said to be CD542 and the architecture should be the same one which will underpin the fourth generation Focus.
Large/E segment
North America's Taurus is a large sedan which has been in production since the region's 2010 model year. The third generation Taurus is a rebodying of the second generation model, with the platform dating to 1998 and the launch of the first Volvo S80. In the USA, the car is a rival for the Chrysler 300, Nissan Maxima, Toyota Avalon and Chevrolet Impala.
The D258 Taurus is powered in standard form by a 263hp 3.5-litre V6 in combination with a six-speed automatic gearbox. A 365hp biturbo 3.5-litre V6 is reserved for the SHO. This variant has all-wheel drive.
Ford revealed an updated Taurus range at the New York auto show in April 2011. This, the 2013 model year car, became available with an optional four-cylinder engine. This 2.0-litre EcoBoost (direct injection, turbocharged) unit produces 237hp. The standard engine for the 2013MY Taurus was a 290hp 3.5-litre V6, while the SHO retained its biturbo 365hp 3.5-litre V6. The 2013MY Taurus went on sale in the first quarter of 2012.
The fourth generation Taurus had its world premiere at the Shanghai motor show in April 2015. For the moment, it is built only in China. North America's next model might be imported from China, though the Taurus may instead be discontinued: its segment, especially in the US market, continues to shrink.
D568 was developed in Australia and is so far built only in China where it is also known as the Ford Jinniuzuo. The world debut of this 4,996mm long sedan world was at April 2015's Shanghai motor show. In China, the car is available with three turbocharged EcoBoost petrol engines: 181hp 1.5-litre and 245hp 2.0-litre four-cylinder units, and a 329hp 2.7-litre V6.
Ford may eventually export this model to North America rather than build it in that region.
The Chinese market's Taurus became available there from November 2015. A facelift seems likely for 2019. The Taurus/Jinniuzuo successor is set to appear in 2022. Its architecture should be derived from the FWD/AWD platform which will be introduced by the fourth generation Focus.
Sports cars
The sixth generation Mustang was new for North America's 2015 model year. The car was in dealerships first in the United States and Canada in September/October 2014, followed by China (January 2015), and then LHD European countries (June 2015: hatchback and convertible), with examples for the UK, Japan, Australia, New Zealand and selected other right-hand drive markets arriving in those countries from November 2015 onwards.
The high performance Shelby GT500 was replaced by a model named Shelby GT350. This car had its world premiere at the LA auto show in November 2014. It is powered by a 5.2-litre V8 and went on sale during 2015. An even more extreme derivative, the Shelby GT350R, followed at the 2015 Detroit auto show. Production commenced in August 2015.
There should be two facelifts for the sixth generation car: the first one was announced in January for the 2018 model year. The fastback (hatchback) was first seen during the public days of the Detroit auto show, i.e. Ford chose not to reveal it to the media a week earlier. Similarly, the convertible was suddenly announced on 20 January 2017. Another update should happen in 2020, with the seventh generation model due for release during late 2023 or early 2024.
For the 2018 model year, and in addition to the facelift, the 3.7-litre V6 is discontinued and the 5.0-litre V8 engine gains power. The 2.3-litre EcoBoost is unchanged but both now have the option of Ford and General Motors' 10-speed automatic transmission. These cars will be in US showrooms from October.
The Mustang Hybrid was confirmed as being under development in a 3 January 2017 statement to the media. This variant will "deliver V8 power and even more low-end torque" [than the Mustang V8, it is presumed]. The car will be manufactured alongside other Mustangs at the Flat Rock plant in Michigan from 2020 and will be sold only in North America. Exports outside that region may take place from 2021, however.
The petrol-electric variant will likely enter production at the same time as the by then six year old Mustang's second facelift, which should be in August or September 2020 for North America's 2021 model year.
Ford's most expensive vehicle is the GT. This mid-engined supercar was revealed in prototype form at the Detroit auto show in January 2015.
Styled to resemble the 1960s Ford GT Le Mans racer, the year of introduction was meant to commemorate the 50th anniversary of the original GT placing first, second and third at the 1966 24 Heures du Mans.
The engine is a 600+hp version of Ford's 3.5-litre EcoBoost petrol V6 and the car itself is mainly constructed from carbon fibre. The standard transmission is a seven-speed dual clutch automatic.
Ford of Canada revealed in February 2015 that the GT would be manufactured in Ontario from late 2016. Multimatic, a firm based in Markham, makes the car. The same company built the Aston Martin One-77, a limited edition car launched in 2009. Multimatic already supplied suspension parts for the Ford F-150.
Around 1,000 cars are expected to be built by the end of 2020, Ford says. Production commenced in December 2016 and the first car was delivered to its buyer later that month. The company told the media that it had received 6,506 orders worldwide for the first allocation of 500 cars which it says will be made by the end of 2018. A further 500 are due to be manufactured in 2019 and 2020.
Multimatic built 43 GTs during the first seven months, Ford's data show. That compares to a stated 250 cars per year which the firm is meant to be manufacturing.
Minivans/MPVs
Ford's smallest passenger van is the Tourneo Courier. This is a four- or five-seat people-mover version of the Transit Courier light commercial van. It is 4.16m long and based on the same platform as the former B-MAX and sixth generation Fiesta. Its rivals include the Peugeot Bipper Tepee, Citroen Nemo Combi, and Fiat Qubo.
Ford revealed both the Transit Courier and the Tourneo Courier at the 2013 Geneva motor show but did not commence building them until May 2014. They are manufactured at what was a new facility within the existing Ford Otosan plant in Kocaeli (Turkey). Ford of Europe noted at the time that this marked a new highlight of a 55-year old partnership between Ford Motor Company and Turkey's Koç Holding.
The Tourneo Courier entry level people-mover and the Transit Courier, Ford's smallest commercial vehicle, are sold in almost 50 countries. The company says the plant utilises the same manufacturing technologies that it has introduced across its global production facilities, and is capable of building up to 110,000 vehicles a year.
Expect a facelifted Tourneo Courier to go on sale in 2018 or 2019 and then a replacement to be launched in 2022 or 2023. There should also be an Energi (plug-in) variant.
C344, the C-MAX, is now approaching the end of its life. That is due not only to its age but also the shrinkage of its segment. The second generation of this Compact or C segment minivan/MPV had its world premiere at the Frankfurt motor show in September 2009.
The Grand C-MAX, which, like the C-MAX, was launched in Europe from September 2010, had also been due for launch in North America in late 2011, following its January 2011 debut at the Detroit auto show. These plans suddenly changed in June 2011. Instead, the US and Canadian markets take only the hybrid and plug-in hybrid variants, both of which are US-built.
Following the October 2012 decision to shut the Genk plant in Belgium, the C-MAX and Grand C-MAX shifted build locations to Saarlouis in Germany during 2014: room was needed at Valencia to build the Mondeo, S-MAX and Galaxy replacements.
Ford announced two additional variants of the C-MAX in May 2010. Initially referred to as the HEV (Hybrid Electric Vehicle) and PHEV (Plug-in), the names changed to C-MAX Hybrid and C-MAX Energi respectively in January 2011 when both models were revealed at the Detroit auto show.
Michigan Assembly began manufacturing the Hybrid and Energi in October 2012, new for North America's 2013 model year, while Ford of Europe commenced making both models at the Valencia plant from late 2013. European build ceased when production of the C-MAX range for Europe switched out of Valencia (Spain) and into Saarlouis (Germany). This was due to low sales of both in European markets. The Energi sold in selected European markets is now imported from the US.
C481, the third generation C-MAX, plus its long wheelbase Grand C-MAX derivative had at one time been due to enter production in Europe later in 2017. Due to the collapse of their segment, the programme to replace them was reportedly stopped. Nor will there be successors for the C-MAX Hybrid and C-MAX Energi, as neither has been a strong seller.
The Tourneo Connect is another C segment MPV/Minivan, although it could be argued that it is also a D segment model. The current series was revealed to the media at an event in Amsterdam in September 2012. Production is at Valencia in Spain. Ford of Europe began exporting the van version as well as a passenger version to the US in late 2013 for that market's 2014 model year. In the US, the passenger model is sold as the Transit Connect Wagon.
In Europe, the Tourneo Connect is the five-passenger model, with the seven-seater badged Grand Tourneo Connect. The latter has a wheelbase which has been lengthened by 400mm. Both went on sale from late 2013. A replacement series should appear in 2021.
In the Mondeo sized MPV class, Ford has two models. The first is the Galaxy. The current generation was announced in April 2015 and the vehicle is mainly sold in Europe. It uses the CD4 platform. The engine line-up consists of 1.5- and 2.0-litre petrol units and a 2.0-litre diesel. A facelift is due in 2018 and a Galaxy replacement in 2022. Production of CD390, the existing model, takes place in Spain at the Valencia (Almussafes) plant.
Closely linked to the Galaxy is an alternative model, the S-MAX. The second generation of this minivan uses the same CD4 platform as the Galaxy plus the Ford Fusion and Mondeo twins. The model was first previewed by a concept which premiered at the IFA Consumer Electronics Show in Berlin in September 2013. It was then exhibited a few days later at the Frankfurt motor show. A further design study, the S-MAX Vignale concept debuted at April 2014's Salone del Mobile furniture exhibition in Milan, with the production version premiering at the Paris motor show in October 2014.
The then next S-MAX would again be built in Belgium, Ford of Europe stated in September 2012. Production had been scheduled to commence at the Genk plant in October 2014 with build of the closely related Galaxy to follow one month later. However, in October 2012, Ford suddenly announced that it would close the plant in 2014. The current S-MAX is built at the Almussafes plant near Valencia in Spain. Production commenced in the second quarter of 2015.
One of the major differences compared to the first S-MAX, is the availability of all-wheel drive. The car was also claimed to be first in its segment to have electrically folding second and third row seating. A facelift is due in 2019 ahead of a third generation model in 2022. Ford of Europe might merge the S-MAX and Galaxy replacements into one model.
The latest Transit, originally due in late 2009, was to be delayed to 'beyond 2011' Ford of Europe announced in February 2009. This was due to the twinning of Europe's Transit and the replacement for North America's Ford Econoline/E Series. The latter would also be badged Transit, Ford stated in October 2011, confirming Kansas City Assembly as the production plant. The E Series van plant, Ohio Assembly/Avon Lake, would be retooled during 2013 for the assembly of medium-duty trucks from 2014, Ford announced in December 2011.
Production in and for North America commenced at Ford's newly retooled Kansas City plant during April 2014. Three engines are available: a 3.7-litre V6 (E85-compatible), a 3.5-litre EcoBoost V6, and a 3.2-litre five-cylinder diesel that is imported from Ford South Africa. The 3.7-litre engine is also offered with a compressed natural gas/liquid propane gas (CNG/LPG) prep kit. A plug-in hybrid powertrain will be added during 2019 for variants sold in Europe, Ford Motor Company announced in January 2017.
In NAFTA region markets, the Transit is offered in three body lengths; two wheelbases; three roof heights; van, wagon, chassis cab and cutaway body styles; and in XL and XLT trim levels. North America's Transit is rear-wheel drive only, while in other regions, there are front-, rear- and all-wheel drive variants. The one-tonne Transit series would not be sold in North America, Ford of Europe stated in February 2012.
Meanwhile, in June 2011, Ford and its Russian partner, Sollers, revealed plans to build the Transit in Russia. This commenced in April 2015, with locally manufactured (full welding, painting and assembly) models all powered by a 2.2-litre Duratorq diesel. In addition to the standard van variants, Ford Sollers makes a range of Transits specifically for Russia. These include shuttle and school buses with a range of seating capacities and enhanced safety equipment, as well as ambulances which meet Russian regulations.
Ford originally confirmed that production of the then next Transit Chassis Cab variants would be at Southampton, while other variants would come from Ford Otosan's Kocaeli plant in Turkey. Build in Turkey started in June 2012. In October 2012, Ford stated that it would close Southampton in July 2013, with relevant variants made there from then on being built in Turkey. Southampton built its last Transit on 26 July 2013.
A preview of Europe's current generation model appeared at the Geneva motor show in March 2012 in the form of the front-wheel drive Tourneo Custom Concept. The division confirmed at the same time that the FWD-only Tourneo (passenger van version of the Transit) would be available in standard and long-wheelbase forms. These are known as L1 and L2 respectively. The production versions of the Tourneo and the Transit Custom each premiered at the UK CV show in April 2012.
A special version of the Tourneo for China had its premiere at April 2015's Shanghai motor show. It has air suspension and a 2.0-litre EcoBoost engine and was co-developed for the Chinese market with Jiangling, one of Ford's partners. It has unique headlights, which feature LED daytime running lights and flank a grille trimmed with chrome-effect trim. Ford also applied chrome-effects inserts around the lower front fascia, linking what are new rectangular fog lights. Other modifications include a blacked out B-pillar and a new sliding door track mounted flush to the body side of the vehicle. A new side step with a metal finish and rubber inserts makes entering and exiting the vehicle easier for rear seat passengers.
There were only minor changes for North America's 2016 model year. Ford announced the 2017 model year Transit range in March 2016. A facelifted Transit Tourneo was announced by Ford of Europe in July. This makes it likely that the US, Canadian and Mexican markets' 2018 model year line-up will have the same restyle.
Ford is expected to offer a Transit Energi too, which will be either a plug-in hybrid or a fully electric variant. This may not arrive until 2019 or 2020. The current V362 series range will probably stay in production well into the early 2020s. The next Transit, which should use the same architecture, will likely be released from 2022.
Hydrogen vehicles
In January 2013, Ford, Nissan and Daimler stated that they would collaborate to bring fuel cell vehicles to market "as early as 2017". Since then, there has been very little more out of Ford on this topic: no concepts, no prototypes, no press releases on what, if any progress has been made. Earlier this year, Daimler stated that while it would continue its work on fuel cell vehicles, bringing the technology to market on a large scale was no longer seen as a priority. Instead, EVs with a long range are seen as more promising. This is likely the same thinking which Ford now has.
Autonomous Drive
In August 2016, Ford announced its intention to have a fully autonomous vehicle in commercial operation in 2021. The model in question is being designed for use as a taxi. The company's first fully autonomous car will be a Society of Automotive Engineers-rated level 4-capable vehicle without a steering wheel or throttle/gas and brake pedals. According to the company, it is being specifically designed "for commercial mobility services, such as ride sharing and ride hailing, and will be available in high volumes".
Ford revealed the Fusion Hybrid AD prototype at CES 2017. The future taxi is expected to use evolutions of the technology in this car.
EV for China
Outline details of an electric model for the Chinese market were announced as this report was about to be published. Even though the vehicle in question will not be a Ford, it is being co-developed by the US firm. Other than the fact that Ford will collaborate with Zotye Auto, few specifics of the project are known at this stage.
Future model plan reports for other manufacturers can be viewed in the OEM product strategy summaries section of just-auto.com.
Future product program intelligence
Additional data on vehicle lifetime and future product plans, such as code names, production plants and expected annual build, are available in PLDB from QUBE.