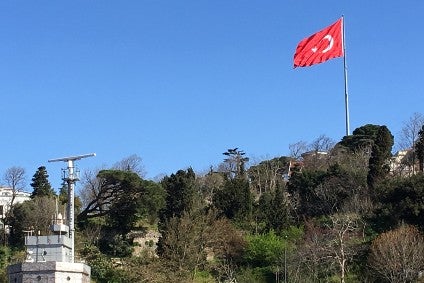 As anticipated, July was indeed a month to remember for the Turkish market with light vehicle sales surging by an astonishing 387% year on year to over 87,000 units.
The figures, released today by the ODD, Turkey's automotive distributors' association, showed car sales surging 351% to 69,427, while light commercial vehicle sales registered a remarkable increase of over 600% to 17,974. Overall, the market is 60% ahead year to date, even including a 14.6% fall in April when COVID-19 first bit.
Turkey's not been untouched by the COVID-19 pandemic – it's registered nearly 235,000 cases (in line with France)– but its mortality rate at 2.45% is much lower than France's 13.25%. Additionally, there's been a significant economic impact – GDP in Turkey is forecast to fall 4.5% this year and economic stimulus packages from the Turkish government amount to 9.7% of GDP, markedly below levels offered in much of West Europe and the US.
The key to Turkey's soaring vehicle sales lies in the aggressive monetary policy instigated by the central bank. In May, rates were cut for the ninth time in succession to 8.25%, some way below the 12% they stood at in December 2019, and markedly lower than the 24% of September 2018's recent high point. Historically, interest rates have been used aggressively in the country to counter stubbornly high inflation and to protect the lira. As such, vehicle sales patterns have tended to mirror interest rate development.
This year the low interest rates and accompanying attractive loan packages on offer from banks have proved hard to resist for Turkish consumers – despite the surrounding economic uncertainty provoked by the coronavirus pandemic.
The surge in Turkish sales will have been particularly welcomed by FCA. Fiat operates a local manufacturing joint venture called Tofas in the country and the brand increased its market share to 19.4% in July from 11.8% a year ago. Similarly, Ford's market share nearly doubled from a year ago to 12.7%, with the brand closing in on Renault for number two spot. Renault was market leader in July last year with nearly 16% of the market, but despite its sales increasing over 300% in July its share shrank to 13.1%.
The main question for Turkey's market as the year progresses is whether such a performance can be sustained. While interest rates can be expected to remain low for the short- to medium-term due to the enveloping economic crisis it could be that Turkey's natural demand has been pulled forward to such an extent that demand's exhausted for the rest of the year.