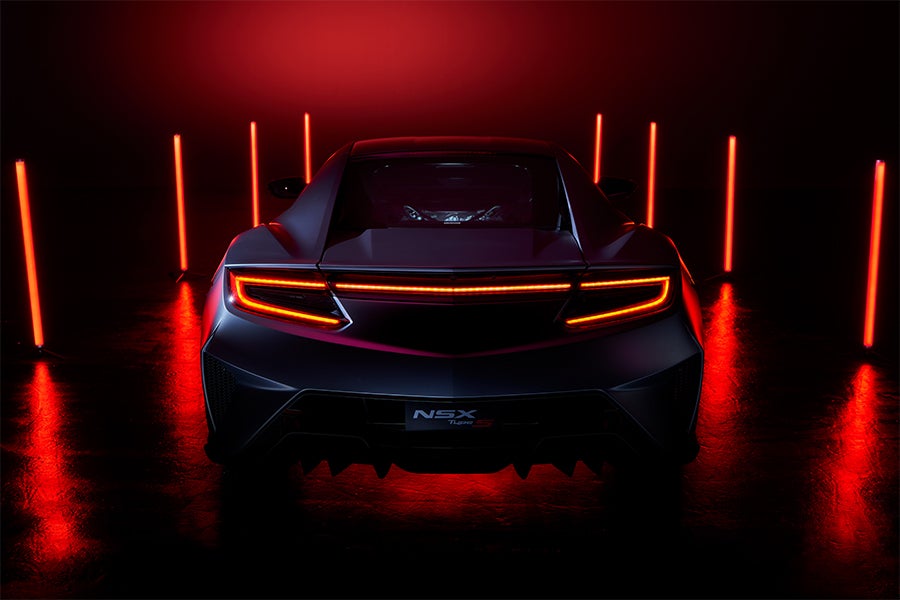 Acura
The final edition of the Acura NSX was revealed, Honda announcing that production is to cease in December 2022.
The place of build for the NSX Type S is the Performance Manufacturing Center. Of the 350 cars to roll off the line at the Raymond factory in Ohio, 30 will be for Japan and therefore have Honda badges.
There was announcement during Monterey Week, which was news that the Acura Integra name would return in 2022.
Aston Martin
Aston Martin also revealed a new supercar variant. In this case, it was the Valkyrie Spider, a roadster variant of a model first announced in March 2016.
Audi
The skysphere concept was Audi's main news for Monterey Week 2021. This big electric roadster-GT has the novelty of a variable length wheelbase. Power comes from a motor on the  back axle, claimed outputs being 465 kW and 750 Nm.
Bentley
The Volkswagen division claimed all manner of world debuts. Curiously, the Bacalar was one even though the big convertible had been revealed online as long ago as March 2020. This followed the sudden cancellation of that month's Geneva motor show.
Another public premiere was the Blower Continuation Series but like the Bacalar, the example displayed was a development prototype.
The Flying Spur (plug-in) Hybrid and facelifted Bentayga (plug-in) Hybrid also made their public premieres on the Bentley stand at The Quail on 12 August.
Ford
Possibly because it's been in production since 2016, it's easy to forget about the Ford GT. The company revealed the 2022 GT Heritage Edition during Monterey Week. Multimatic will begin building this variant in January, with next year the final one for GT production.
Lamborghini
The car itself as well as the revival of the name made the Countach LPI 800-4 the most controversial world debut at The Quail. Lamborghini will build 112 examples of this CFRP-bodied hypercar, signifying the 'LP 112' code for the original Countach.
A non-turbo 6.5-litre V12 plus one motor are claimed to produce combined power of 599 kW (814 cv). Top speed is said to be 221 miles per hour and 0-62 mph is quoted as taking 2.8 seconds.
Lincoln
A long and low coupe design study called Anniversary was revealed at The Quail.
Pininfarina
At long last, the final specification Battista debuted, having first been announced in 2018.
On 3 February, Automobili Pininfarina promised that production of its first model, an all-wheel drive electric hypercar, would begin in the N.H. summer at a facility in Cambiano.
More detail on past, current and forthcoming models can be found in PLDB, the future vehicles database which is part of GlobalData's Automotive Intelligence Center.