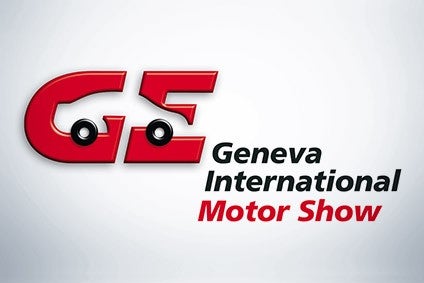 The cancellation of the Geneva motor show meant that many vehicles which would have been world debuts were instead revealed via online premieres. Concepts, prototypes and production models originally due to have their public premieres are listed below.
Free Whitepaper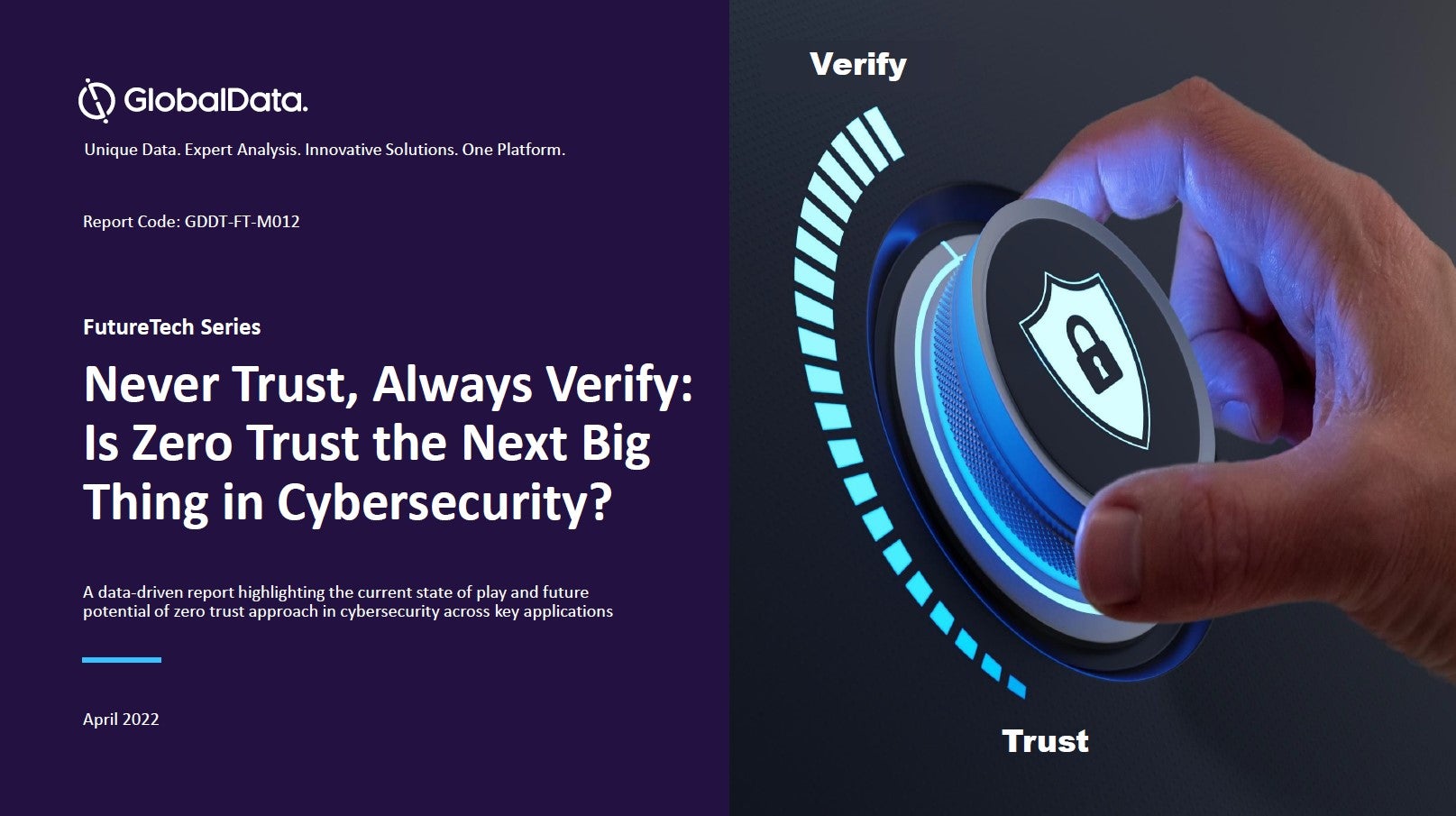 Never Trust, Always Verify: Is Zero Trust the Next Big Thing in Cybersecurity?
Cyberattacks continue to rise every year and no sector seems to be immune. Hackers target sensitive information such as organizational, client, and financial data, as well as intellectual property (IP) and proprietary functions. As digital transformation becomes a top priority for many organizations, traditional perimeter-based security models are no longer sufficient to address the growing cybersecurity concerns. Against the backdrop, enterprises explore zero trust as it takes a micro-level approach to authenticate and approve access at every point within a network.
Reasons to read:
The cybersecurity landscape is swiftly changing, and businesses need more awareness to meet the evolving change. The report highlights the current state of play and the future potential of the zero trust approach in cybersecurity to protect critical digital infrastructure of enterprises across sectors such as financial services, healthcare, telecom, and transportation, among others. Read our report and gather insights on the following topics:
Traditional vs zero trust protection
Key advantages and solution providers
Major industries and key players
Drivers and challenges
Top funded startups and Mergers & Acquisitions
Implementation challenges
by GlobalData
As at the end of what should have been the press day, only Toyota's B-SUV, the Fiat 500e successor and Rimac's hypercar had failed to be revealed online.
More information about future models can be found by searching PLDB, just-auto's global vehicle database. Simply click on the link at the end of this list.
Aiways
The Chinese brand's second model after the U5 will be a coupe-SUV called U6. This was to be previewed by a concept called U6ion. The company issued a media release on 26 February, noting, " Due to the impact of COVID-19 (Coronavirus) and circumstances beyond its control, Aiways has been unable to ship the U6ion electric crossover coupe concept to Geneva in time for the press conference. The company will, therefore, unveil the vehicle to assembled international media in Geneva via alternative means".
As for the U5, it had been due to go on sale in selected LHD European markets from April: this was delayed to August.
Alfa Romeo
Rumour had it that the brand's world premiere would have been a Giulia GTA. This turned out to be true, the GTA and a more extreme Giulia GTAm version being announced online on 2 March. The Gran Turismo Alleggerita is based on the Quadrifoglio and gains 30 horsepower, its biturbo 2.9-litre V6 producing 540hp. It also loses 100kg thanks to carbonfibre being used for the bonnet, roof, front bumper, front wheel arches, rear arch inserts and driveshaft. The GTAm which has two racing seats, a roll bar and six-point safety belts. Alfa Romeo says a combined 500 cars will be built.
Apex Motors
What the company called an "electric vehicle concept, codenamed AP-0" would have been shown for the first time. The "Hyper EV" uses a car fibre chassis and has a claimed kerb weight of 1,200kg.
Aston Martin
Deliveries of the Vantage Roadster will begin in the second quarter, its maker says. As with the Vantage, the engine is a 375kW (510PS) version of the AMG 4.0-litre V8 engine used by the DB11 V8. Torque is quoted as 685Nm.
Audi
The next generation A3 Sportback was set to premiere. It will use the same platform as the current model, albeit heavily updated as per the Golf Mark VIII. The online premiere took place on 3 March. This five-door hatchback is 3cm longer than the third generation model but height and wheelbase have not changed.
Automobili Pininfarina
AP says the Battista Anniversario will be the fastest and most powerful car ever built in Italy. Only five cars will be made. It was revealed online on 2 March.
Bentley
The Mulliner coachbuilding division was to reveal a GT called Bacalar. Another debutante would have been the Continental GT Mulliner Convertible, which has a unique grille and special 22-inch wheels. Both Bacalar and Conti GT Mulliner were revealed online on 3 March.
BMW
Joining the standard and extended wheelbase plug-in hybrid X1s is the X2 xDrive25e. The powertrain is identical to that in the X1 xDrive25e and X1 xDrive25Le. This consists of a 92kW/125hp 1,499cc three-cylinder turbo which has maximum torque of 220Nm. It transfers its power to a six-speed Steptronic automatic transmission and drives the front wheels. The electric motor generates outputs of 70kW/95hp and 165Nm. This is sent to the rear wheels via a single-speed transmission. Combined outputs are 162kW/220hp and 385Nm. Range in EV mode is 55-57km.
Other debuts at Geneva would have been the 330e Touring, 330e XDrive, 330e xDrive Touring, M340d xDrive and M340d XDrive Touring. The first three are petrol plug-in hybrids, while the all-wheel drive M340d sedan and estate are 48V mild hybrids powered by a 250kW (340hp) and 700Nm 3.0-litre I6 diesel engine.
The Concept i4, a preview of the brand's D segment electric car, should also have been at the show. Instead, it was revealed online on 3 March. The development code of what can be thought of as an electric 4 Series Gran Coupé is G08. Production will commence in Munich next year shortly after the production version of the iNext, an electric crossover.
Cupra
After being shown to the media on 20 February, this was to have been the public premiere for the Cupra Leon and Leon eHybrid, the latter being the plug-in hybrid. Deliveries will not commence until the fourth quarter. The eHybrid will have the same powertrain as the Golf GTE and therefore higher outputs than the SEAT Leon eHybrid. That means a 180kW (245PS) and 400Nm 1.4-litre petrol turbo engine and single motor combination, with energy stored in a 13kWh lithium-ion battery. Both five-door hatchback and estate body styles will be available.
Another announcement made on 20 February was that the production version of the Formentor would be a world debut at the Geneva show. Details of both the 310PS petrol version and 245PS PHEV were announced online on 2 March.
Czinger
The 21C is a hypercar from the California-based start-up. The C in Czinger is silent. Power is claimed to be 1,250hp from a 2.88-litre biturbo V8 and two motors and there is all-wheel drive. The company says it will make 80 cars. Zero-400km/h is said to take 29 seconds and 1.9 seconds to 100km/h.
Dacia
A press release says the brand would " present a world preview of the most accessible 100% electric city car on the market". Revealed online on 3 March, the name is Spring Electric concept. A production version of this modified Renault City K-ZE is due on sale across Europe during the first quarter of 2021.
DS
This was the only Groupe PSA brand which would have attended the show. The first of two world premieres was to be the 9, a 4.93m long sedan which will be built in China and exported to certain European countries. There will also be three E-Tense variants: these plug-in hybrids have combined outputs of 225, 250 or 360PS. A spokesman has told just-auto that the DS 9 will also come in RHD form. The other DS world debut was supposed to be the Aero Sport Lounge. This 5m long electric coupé-SUV concept has a powertrain derived from that in the brand's Formula E racing car.
Fiat
FCA executives stated at last year's Geneva that a new 500 and a new 500 Electric would be world debuts at the 2020 edition of the show. But there was a question mark over this, as a mild hybrid version of the existing car has only just been announced. Called, confusingly, 500 Hybrid, Geneva was to be the motor show debut. The same 51kW and 92Nm 1.0-litre powertrain features in the Panda Hybrid, another model which would have made its motor show debut.
GFG Style
There were to have been two concepts from Giorgetto and Fabrizio Giugiaro. One of these is the Bandini Dora, a 400kW electric, open-top, four-wheel-drive sports car. The other one is the Vision 2030 Desert Raid, a rally-raid sports car with raised suspension.
Hyundai
Sold mainly in Europe and India, the i20 is already up for replacement, the current car being only five years old. The new model offers the choice of 84PS, 100 and 120PS petrol engines, the two most powerful of which will be available as mild hybrids.
The i30 was to be another debut for Hyundai, albeit a facelift rather than a new model. The brand was also intending to reveal an EV concept called Prophecy.
Kia
MQ4, a new generation of the Sorento/KX7 would have had its motor show debut. The architecture will be HMG's N3, as introduced by the Hyundai Sonata in 2019.
Koenigsegg
The Gemera, prior to being revealed online on 3 March, had been known only by its KG12 model code. This so-called 'Mega GT' is a 2+2 and only 300 cars will be made. The powertrain consists of a three-cylinder 2.0-litre engine and three motors, with claimed combined outputs of 1700bhp and 3500Nm.
The Jesko Absolut, which the company says will be the fastest car it will ever make, was also announced. No top speed was, however, quoted.
Lamborghini
The Huracán Evo Rear-Wheel Drive was announced in January. It is powered by a 449kW (610hp) and 560Nm version of the firm's 5,204cc naturally aspirated V10, with drive via a seven-speed dual-clutch transmission. Dry weight is said to be 1,389kg.
McLaren
The 765LT is a long-tail version of the Super Series. The name comes from not only the number of examples to be built but also the stated power output in PS. Torque is 800Nm. McLaren says the weight is 1,339kg (DIN), making the LT 80kg lighter than the 720S coupé. One of the distinguishing features is four tailpipes in a row.
Mercedes-AMG
The GLE Coupe equivalents of the GLE 63 4MATIC+ and 63 S 4MATIC+ (revealed at the LA show last November) were to be debutantes. They are the GLE 63 4MATIC+ Coupé and GLE 63 S 4MATIC+ Coupé, both powered by a 3,982cc biturbo V8 and 16kW (22Nm) and 250Nm 'EQ Boost' starter-generator. The 63's engine produces 420kW (571hp) and combined torque is 750Nm. Corresponding outputs for the GLE 63 S are 450kW (612hp) and 850Nm.
What Daimler calls "the AMG variant of the E-Class" was also to be a debut. This was to be a facelifted E 53 4MATIC+ (equivalent updates for the E 63 4MATIC+ and E 63 S 4MATIC+ were not announced).
Two other Mercedes-AMG world debuts would have been the GLA 45 4MATIC+ and the GLA 45 S 4MATIC+. Each has the same basic 1,991cc engine as powers the GLA 35 4MATIC. In 45 form the outputs are 285kW (387PS) and 480Nm (354 lb-ft), while equivalents for the 45 S are 310kW (421PS) and 500Nm (369 lb-ft). In the USA, only the first of the pair will be available and the name changed to GLA 45 4MATIC.
Mercedes-Benz
An updated E-Class saloon and estate would have premiered, with new engines, updated safety systems and a mid-life facelift. Instead, the range of cars was announced online on 3 March.
Joining the A 250 e, A 250 Saloon and B 250 e, which already have the same powertrain, Daimler would have shown three other cars at Geneva. Instead, they have been revealed online. They are the CLA 250 e Coupé, CLA 250 e Shooting Brake and GLA 250 e.
Morgan
The Plus Four would be revealed in 2020, the company announced in December. The new model, which has a four-cylinder engine, will be the first in a series of replacements for the 4/4, Plus 4 and V6 Roadster, each of which is to be discontinued. The car was announced on 3 March. It is powered by a 2.0-litre BMW engine.
Pagani
There will only be five examples of the Imola. The company's latest hypercar is Huayra-based, is claimed to weigh 1,246kg and has a lot of aerodynamic addenda. The 6.0-litre biturbo V12 has stated outputs of 827hp and 1,100Nm.
Polestar
Likely to be a preview of a future model called 4, the Precept is a prototype of an electric sedan. The car also comes with Google's HMI software. Polestar hasn't yet revealed the car's size, only that the wheelbase is 3.1m long.
Porsche
The current Boxster and Cayman have been around since 2012 so new variants are needed to maintain interest in these old cars. The 718 Cayman GTS 4.0 and 718 Boxster GTS 4.0 are powered by a 294kW (400PS) 4.0-litre flat six-cylinder engine which spins to 7,800rpm. The transmission is a six-speed manual, the ride height is dropped by 20mm and there is a sports exhaust.
The 911 Turbo S would also have been revealed. Both Coupe and Cabriolet were announced online on 3 March. They are powered by a 478kW (650PS) and 800Nm 3.8-litre flat six.
Renault
A facelift for the Mégane range, along with the Mégane E-Tech Plug-in were to have premiered. The latter has the same petrol-electric powertrain as the PHEV Captur. Deliveries will commence in August. The Twingo Z.E. was to be another world debut, and a concept called Morphoz. Details of the Morphoz, a shape-shifting electric SUV, can be found here. And after four and a half years of production, the Talisman has been facelifted. The D segment sedan and wagon also receives revised engines.
Rimac
The production version of the C_Two, was to have been revealed: a prototype had premiered at the 2018 Geneva show was called. Only 150 units of the electric hypercar will be made, each priced in European countries at 1.8m euro.
SEAT
The fourth generation Leon was to have its public premiere, following a 28 January debut at a special event at SEAT's Martorell base.
Škoda
For its new generation, the Octavia RS (vRS in the UK) becomes a plug-in hybrid, its official model name being Octavia RS iV. The powertrain consists of a 1.4-litre turbo petrol engine and an 85kW motor. System output is 180kW (245PS) and 400Nm. Maximum range in EV mode is 55km (WLTP).
The Kamiq Scoutline should also have been a world premiere. This has exterior changes which include LED tail lights and matte black wheel arch liners, special wheels and silver mirror caps.
Toyota
A second small SUV to join the C-HR in European markets would have been revealed at the show. The new model will share much with the Yaris. Both will be manufactured at the TMMF Onnaing plant near Valenciennes.
Volkswagen
The Golf GTE, GTD and Golf GTI should have been revealed. The GTE, a plug-in hybrid, has a 110kW (150PS) 1.4-litre turbo and an 85kW (115PS) motor, a six-speed DSG gearbox and a new lithium-ion battery, with the range in EV mode claimed to be up to 60km. System outputs are 180kW (245PS) and 400Nm. The GTD's 2.0-litre diesel also produces 147kW (200 PS) and 400Nm. Its standard transmission is a seven-speed DSG. The GTI's 2.0-litre turbo engine, which produces 180kW (245PS) and 370Nm, comes with a standard six-speed manual gearbox with a seven-speed DSG) optional.
Volkswagen also planned to show the Touareg R. This high performance variant is a plug-in hybrid, with system power and torque of 340kW (462PS) and 700Nm. That comes from a 250kW (340PS) 2,995cc turbo V6 and a 100kW (136PS) motor.
Future product program intelligence
Additional data on vehicle life cycles and future product plans, such as code names, production plants and expected annual build, are available in PLDB.
Free Whitepaper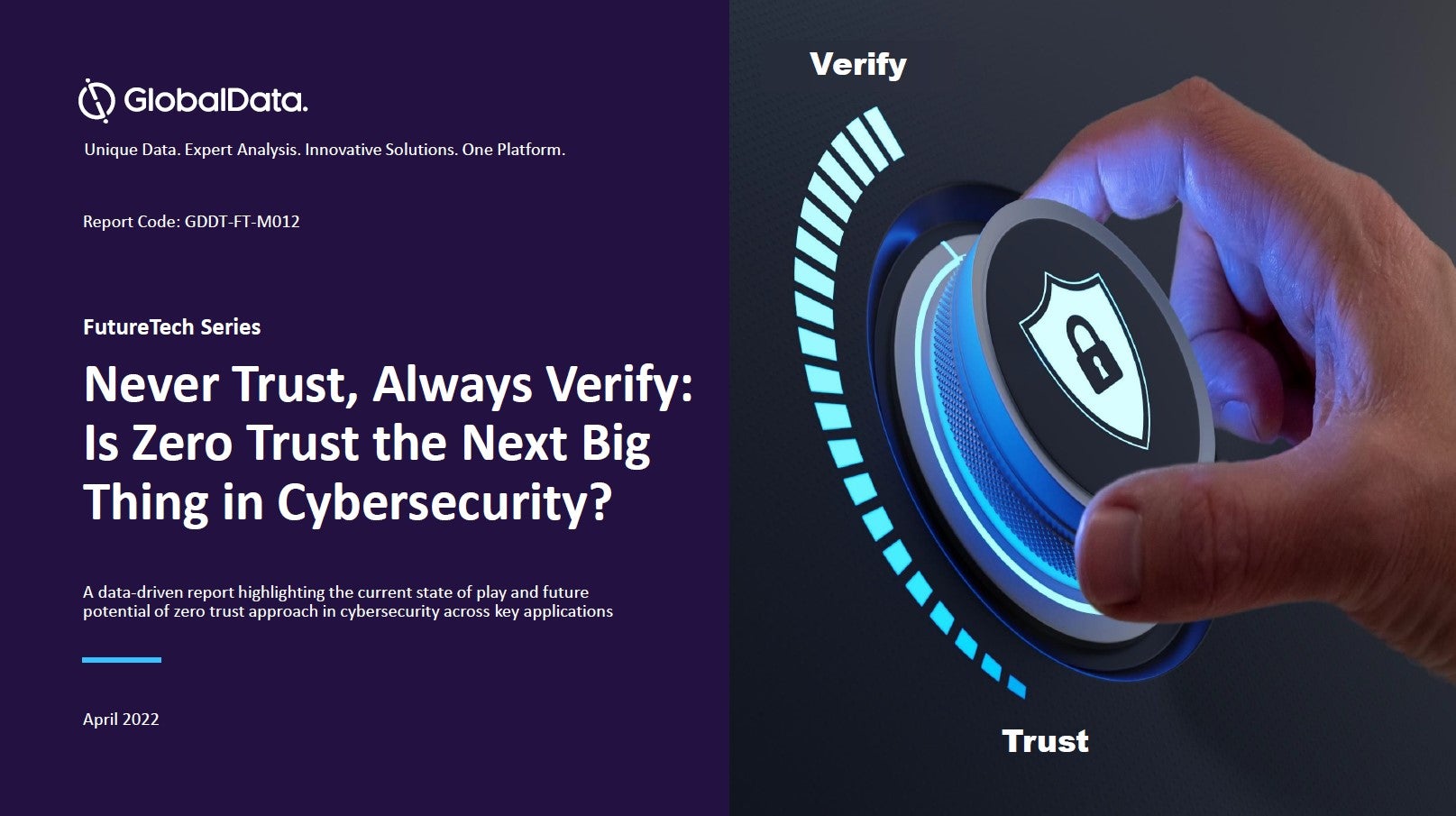 Never Trust, Always Verify: Is Zero Trust the Next Big Thing in Cybersecurity?
Cyberattacks continue to rise every year and no sector seems to be immune. Hackers target sensitive information such as organizational, client, and financial data, as well as intellectual property (IP) and proprietary functions. As digital transformation becomes a top priority for many organizations, traditional perimeter-based security models are no longer sufficient to address the growing cybersecurity concerns. Against the backdrop, enterprises explore zero trust as it takes a micro-level approach to authenticate and approve access at every point within a network.
Reasons to read:
The cybersecurity landscape is swiftly changing, and businesses need more awareness to meet the evolving change. The report highlights the current state of play and the future potential of the zero trust approach in cybersecurity to protect critical digital infrastructure of enterprises across sectors such as financial services, healthcare, telecom, and transportation, among others. Read our report and gather insights on the following topics:
Traditional vs zero trust protection
Key advantages and solution providers
Major industries and key players
Drivers and challenges
Top funded startups and Mergers & Acquisitions
Implementation challenges
by GlobalData