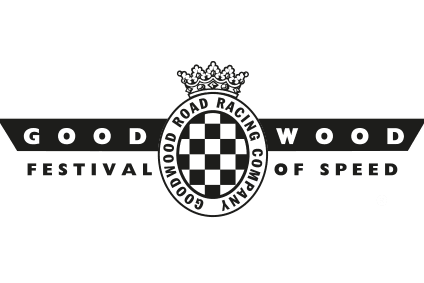 This year's Goodwood Festival of Speed was the twenty-sixth edition of the annual event.
Aston Martin DBS Superleggera Volante: the convertible version follows the coupe's debut at the 2018 Festival of Speed.
BMW M8 Coupé: there are four versions of the two-door M8 (plus the announced but yet to appear four-door M8 Gran Coupé and M8 Gran Coupé Competition).
De Tomaso P72: prototype of a mid-engined supercar which the revived marque's owner says it will build 72 examples of.
Ford Focus ST: depending on the country, it is available as a five-door hatchback and/or an estate/wagon. There is a choice of engines too: 280PS and 420 Nm 2.3-litre EcoBoost petrol or 190PS 2.0-litre EcoBlue diesel with 400Nm. This is the first front-wheel drive Ford to have an electronic limited-slip differential. This was developed by BorgWarner. Other features include rev-matching for the six-speed manual gearbox, while a seven-speed automatic is also available.
Ford GT Mk II: 45 examples will be made, priced from US$1.2m. The 3.5-litre EcoBoost V6's output rises to 700 horsepower.
Ford Puma: this 4,186mm long, Fiesta-based five-door crossover is for Europe and certain other regions. In EU markets it supplements the EcoSport: at 4.2m long, it is around 20cm lengthier. The Puma – to become available from December – sits 30mm higher on the road than an equivalent Fiesta. There are 125PS and 155PS 1.0-litre, three-cylinder EcoBoost (mild) Hybrid petrol variants with a 1.5-litre diesel engine and a seven-speed dual clutch gearbox to become available during 2020.
Jaguar SV XE Project 8 Touring Pack: the fastest and most powerful road going Jaguar yet was announced to the media in May 2017, a month ahead of its debut at that year's Goodwood Festival of Speed. This was the XE SV Project 8, which was powered by a 600PS version of JLR's supercharged 5.0-litre V8. Special Vehicles in Coventry built 300 of these cars, all of them left-hand drive. The XE SV Project 8 Touring was then announced in June. This has a smaller rear spoiler and while power is unchanged, top speed is 300km/h compared to 320km/h for the earlier iteration. Only 15 of these cars will be built.
Land Rover Range Rover Velar SVAutobiography: announced in February, powered by a 550PS supercharged 5.0-litre V8.
Lightyear One: revealed to selected media in June, this long and low five-seat 'SEV' (solar powered electric vehicle) should be built in small volume in 2021. Indicative pricing is €119,000 in the Netherlands. While the aim is for owners to ideally run the One on energy from the sun, there will be a battery pack with enough stored power to enable a minimum range of 400km in the least ideal conditions and a maximum of 800km. According to WLTP norms, the maximum range is 725km.
McLaren GT: the fourth vehicle for the company's Track 25 business plan has a 620PS and 630Nm 4.0-litre twin-turbocharged V8, with the car weighing 1,530kg (DIN). McLaren says there is 570 l of storage capacity. The rear luggage bay is accessed via a front-hinged, full-length glass tailgate. This can be electrically powered at extra cost.
Mercedes-AMG A 45 4MATIC+ and A 45 S 4MATIC+: these five-door hatchbacks will be powered by the recently announced M 139. This 1,991cc single turbo four-cylinder engine produces either 285kW (387PS) and 480Nm or 310kW (421PS) and 500Nm in the S. Turbo boost pressures are 1.9 or 2.1 bar. M 139 is claimed to be the most powerful turbocharged four-cylinder engine in series production. It can be revved to 7,200rpm.
Mercedes-AMG CLA 45 4MATIC+ and CLA 45 S 4MATIC + sedans: same engines as the A 45 and A 45 S. All four cars come as standard with an eight-speed dual clutch transmission called SPEEDSHIFT DCT 8G.
Mini John Cooper Works GP: BMW will make 3,000 cars and while the engine details have not been disclosed, the company says the turbocharged four-cylinder unit will produce in excess of 220kW (300PS). The JCW GP's world premiere took place at the Nürburgring 24 hour race in June (with camouflage), with the production-ready car revealed at the Festival of Speed.
Porsche 718 Cayman GT4 and 718 Boxster Spyder: both are powered by a 309kW (420PS) 4.0-litre flat six with a standard six-speed manual gearbox. Torque is 420Nm.
Radical Rapture: 765kg mid-engined supercar powered by a 261kW (355PS) version of Ford's 2.3-litre EcoBoost four-cylinder turbo.
More information on the above vehicles can be found by searching PLDB, just-auto's global vehicle database. Simply click on the link at the end of this list.
Multiple other cars made their 'dynamic debuts'. Others had been seen by the public at Le Mans or at special manufacturer-run world premiere events. The Bentley Flying Spur, for example, was on display at the Chantilly Arts & Elegance in June.
Future product program intelligence
Additional data on vehicle lifetime and future product plans, such as code names, production plants and expected annual build, are available in PLDB from QUBE.