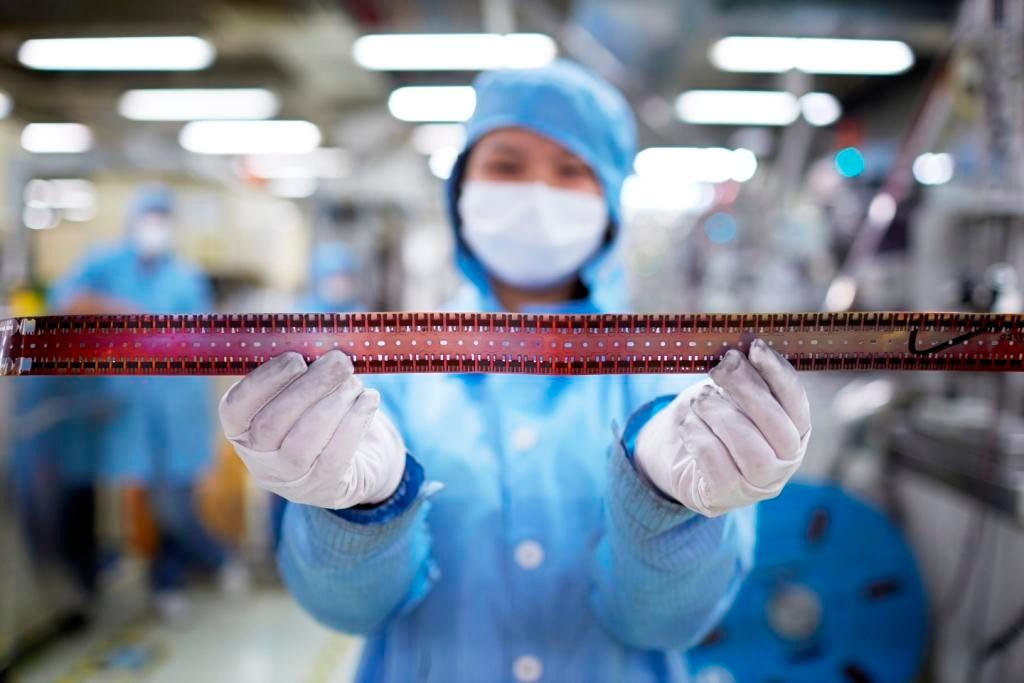 Surging Covid-19 infections across most of Asia have dealt a significant blow to the region's automotive industry, not only as local markets continue to be disrupted by new lockdowns but also as a result of supply chain disruption which is having a significant impact on vehicle production across Asia and further afield.
Since half-way through the second quarter of 2021, major economies in southeast Asia, including Malaysia, Indonesia, Vietnam and Thailand, have been struggling with their worst coronavirus outbreaks since the pandemic began early last year due to the arrival of the highly-infectious Delta variant.
In the last few months key countries in the region have imposed their strictest social and business restrictions yet, with Malaysia implementing an almost total lockdown in June and July which was only lifted in some states in August. Vietnam has imposed increasingly strict social distancing and business restrictions since April, ordered the closure of non-essential businesses in June and even deployed troops in major cities across the country in August for two weeks to stop residents from leaving their homes.
Indonesia imposed strict social distancing and work-from-home orders on non-essential businesses at the beginning of July, which were eased only in part towards the end of August, while Thailand ramped up its restrictions in August to include night-time curfews in mainstream provinces including Bangkok.
The Delta variant and related lockdowns have significantly slowed the region's recovery from last year's deep economic recession, with many governments having already revised down their full-year GDP growth forecasts since the second quarter. Vehicle sales in some key markets in southeast Asia have turned sharply negative in the third quarter from already weak year-earlier levels, with sales in Malaysia plunging by over 90% on average in June and July and vehicle deliveries in Thailand and Vietnam dropping by 12% and 38% respectively in July.
Sales in Indonesia were still up sharply in July from very weak year-earlier levels, while the strong second-quarter rebound in the Philippines slowed to just under 5% in July. A return to pre-pandemic levels seems to have been significantly delayed.
Automotive component manufacturers across the region have also been severely disrupted by the lockdowns, affecting Japanese vehicle manufacturers in particular which have become increasingly dependent on suppliers based in low-cost countries across southeast Asia.
Component manufacturers across the region, as well as vehicle manufacturers, have been forced to suspend production and/or operate at reduced capacity during the lockdowns, which has affected both domestic and overseas vehicle output. The lockdowns have also compounded the acute shortages that already existed in the global semiconductor industry, forcing vehicle manufacturers to announce further production cutbacks.
Malaysia is a particularly important global supplier of electronic products, with annual exports worth close to US$90bn according to the country's Ministry of Trade and Industry. Semiconductor manufacturing, testing and packaging are a significant part of this industry, with most global semiconductor manufacturers including Infineon Technologies, NXP Semiconductors, STMicroelectronics, Bosch, Denso, Renesas, Rohm, AMD and Intel either operating plants in the country or using local outsourcing service companies for testing and packaging.
The Covid-19 pandemic has clearly exposed Malaysia's importance in the global semiconductor supply chain. The strict lockdowns in the country in the last few months has made worse an already severely disrupted global semiconductor sector, significantly lengthening order lead times for chips and forcing automakers such as Toyota, Daihatsu, Ford and Mazda to announce extensive global production cuts in the third quarter of 2021 with more likely to follow.
Daihatsu last month said that strict lockdowns in Vietnam and Malaysia have led to significant shortages of automotive electrical and electronic parts, forcing it to cut global output by around 25% in September after it made substantial cuts in August.
Mazda also announced it was cutting production at its vehicle assembly plants in Thailand and Mexico by around 25% last month due to the continued global shortage of semiconductors, while Nissan was forced to halt operations at its Tennessee plant in the USA for two weeks because of a Covid-19 outbreak at a chip plant in Malaysia.
Even Ford Motor said it needed to suspend production of its popular F-150 pickup truck at one of its US plants due to "a semiconductor-related parts shortage as a result of the COVID-19 pandemic in Malaysia".
The biggest news came from Toyota, which announced in mid August it would cut vehicle production by up to 40% in September, to 500,000 units from its previous plan of close to 900,000 units, due to the global semiconductor shortage. A company executive said in a statement "the spread of the coronavirus and lockdowns in Southeast Asia have had a major impact on component supplies".
Toyota's main in-house components supplier Denso Corporation has an engine ECU plant in Malaysia – its only such plant in Asia outside Japan. The company began construction of a second automotive semiconductor plant in the country in April of this year – a highly-automated facility to produce application-specific exposed-package chips.
Another key supplier of automotive semiconductors with operations in Malaysia, Rohm Company, said it has been hampered by a severe shortage of key materials as well as full production lines. It supplies major automakers including Toyota, Ford and Honda.
The Malaysian government granted exemptions to some key manufacturers in June allowing them to continue operating during the lockdown, albeit at just 60% of capacity until 80% of their staff had been vaccinated. This was clearly not enough to prevent further chip supply shortages to build up and in any case complete shutdowns for as long as 2-3 weeks were often reported by many manufacturers for sanitation purposes when Covid infections were detected within their workforces.
Analysts suggest that the less automated semiconductor packaging and testing processes are more vulnerable to coronavirus shutdowns because they require more people than in the case of actual chip manufacturing, which is a largely an automated process.
Mr Wong SiewHai, president of the Malaysia Semiconductor Industry Association, said in a recent interview: "Malaysia is a key player in the global semiconductor trade. Any disruption anywhere along the supply chain will have knock-on effect elsewhere in the ecosystem".
The supply chain disruption for the global auto industry emanating from Malaysia and other southeast Asian countries appears to have longer to run.